Welcome to the latest edition of the EARMA Newsletter. In this month's publication, we are asking you to chair a session at the EARMA Conference, to nominate a colleague for an award recognising their efforts, join the new Annual Conference Programme Committee (ACPC), we share with you our European Commission public consultation position paper, we give you an update on research ethics and integrity in EARMA, we thank all of our ESRAM participants, get hands-on training on Google BigQuery, register for the 2nd BESTPRAC meeting in Cyprus, join our teaser session for an upcoming workshop with Alasdair Craig, join our EARMA Conference preview session, take part in our online yoga session, and help raise funds for blood cancer research.
Want to view previous EARMA newsletters? Visit our archive.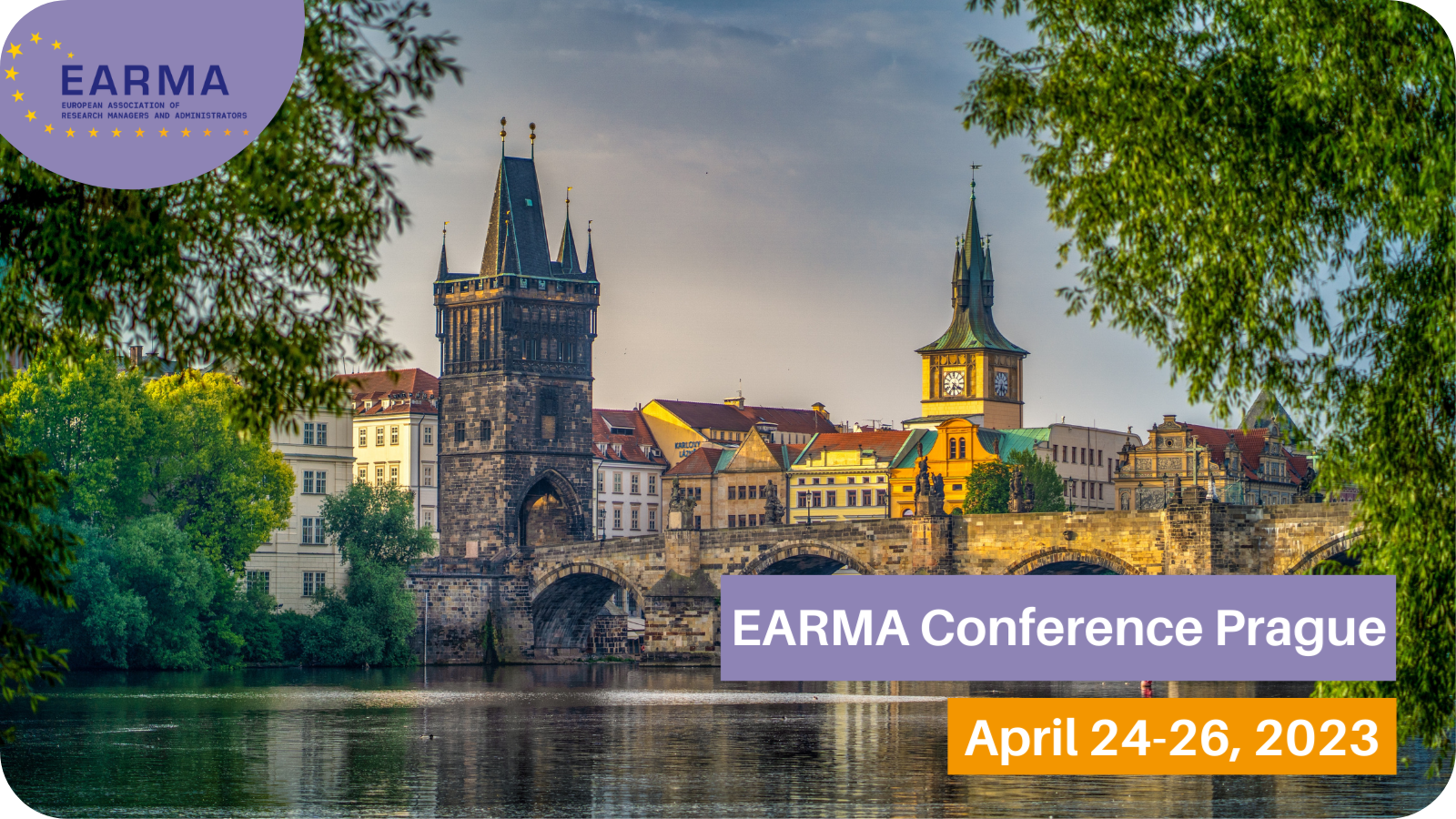 Chair a session at the EARMA Conference
Are you attending the EARMA Conference? Would you like the opportunity to develop your skills in chairing a session in Prague at the event? Maybe you are an experienced moderator who would like to support our community by sharing your talents with us. We want to hear from you. Complete the application form today.
Don't forget that you can already view the preliminary programme for the EARMA Conference on our website. Not registered yet? Regular registration is open now.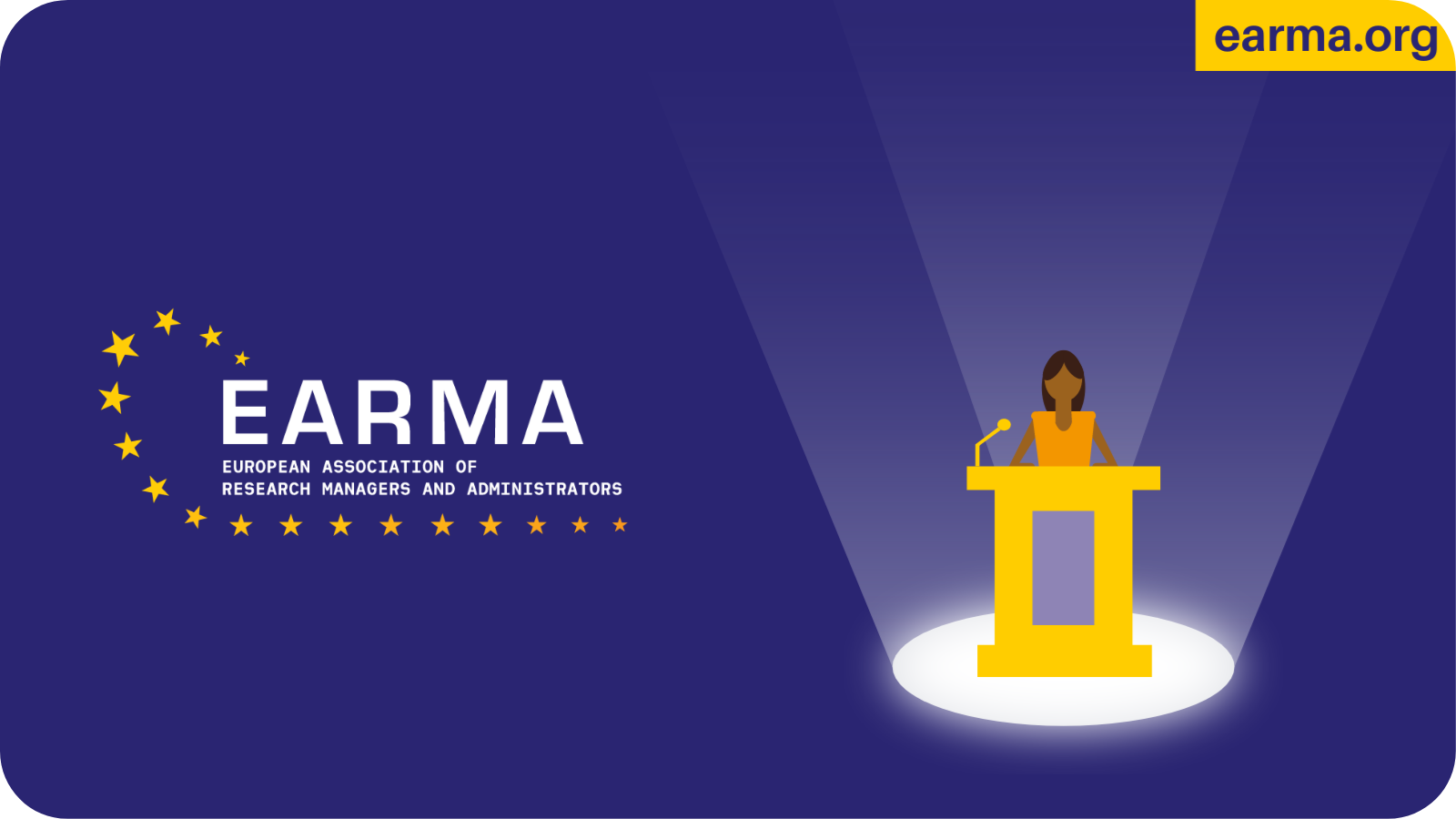 New recognition awards - nominate today!
Do you know someone who has made an outstanding contribution to the RMA profession across the entire European RMA community or an individual that has made extraordinary efforts towards EARMA-related activities such as contributing to EARMA events or initiating and maintaining EARMA's special interest groups? We have two categories of awards that will recognise their efforts. Please make your nomination before March 21, 2023. The awards available are: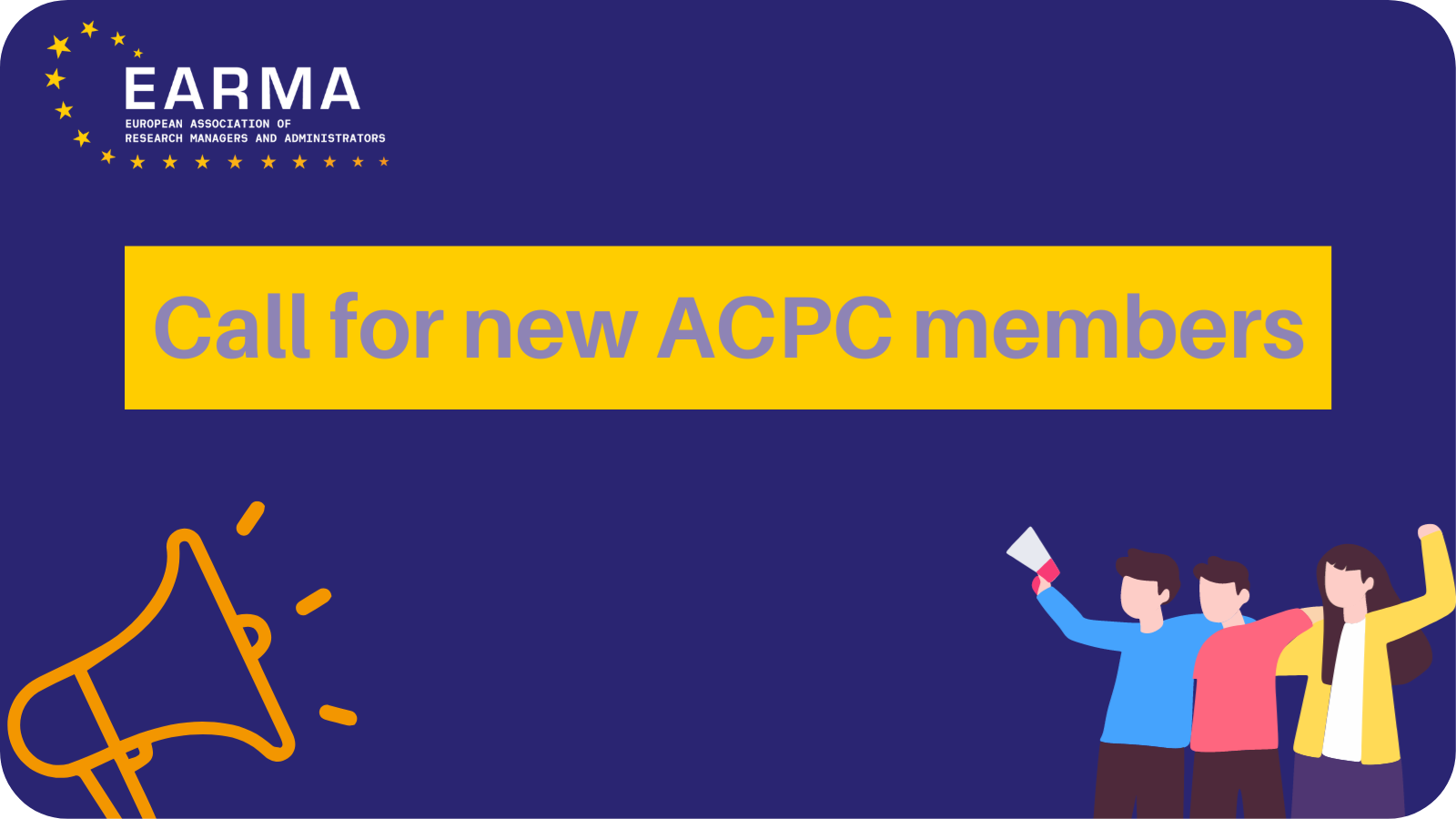 Call for new ACPC members
Would you like to take an active role in shaping the content for the EARMA Conference 2024? We are looking for enthusiastic volunteers to join the Annual Conference Programme Committee (ACPC). You will be expected to take on responsibilities in the Standing Committee and tasks to ensure the successful delivery of the EARMA Conference programme. In general, the ACPC meets as often as required to complete their work and deadlines. Read more and apply.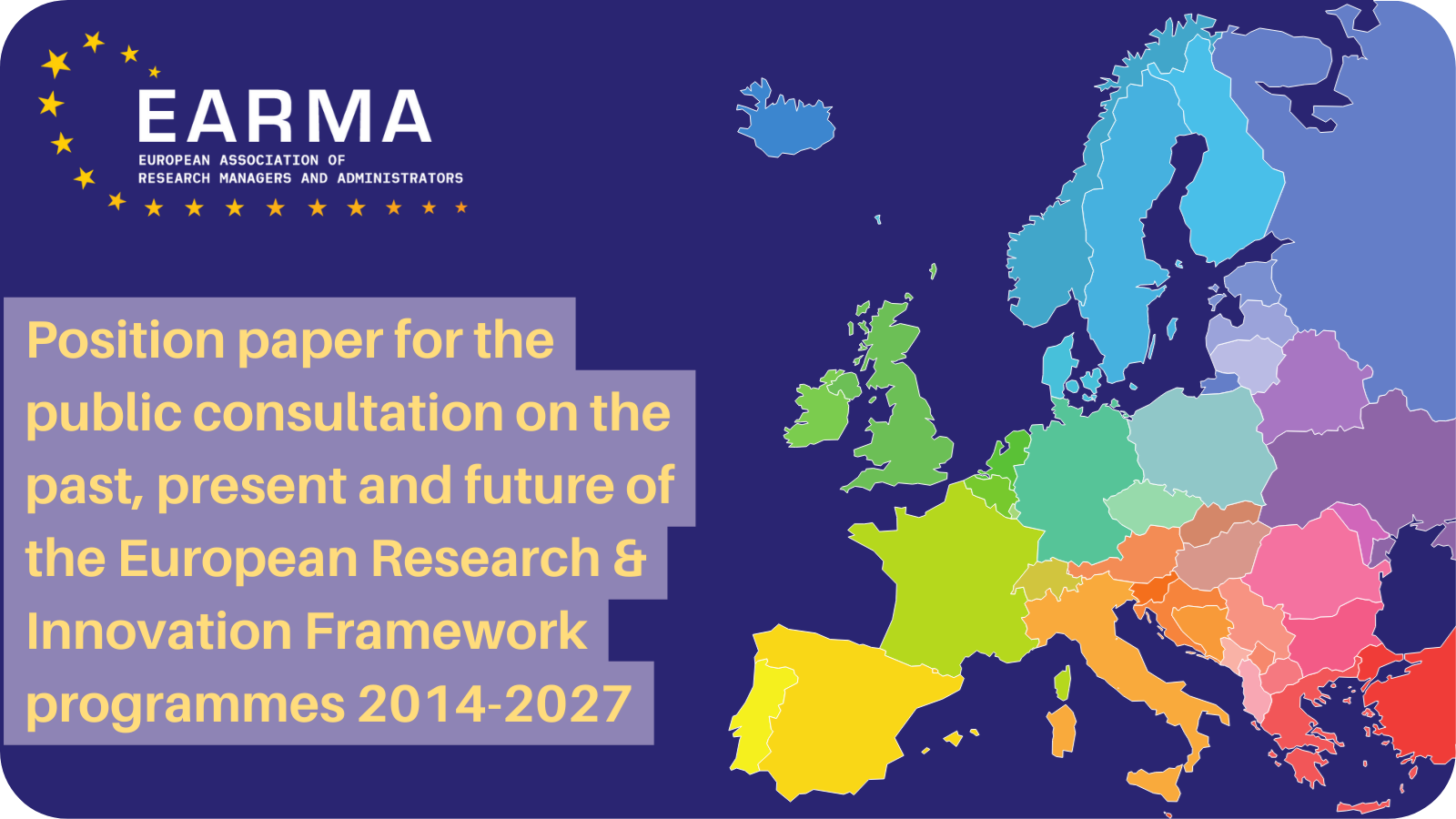 EARMA position paper for European Commission public consultation
EARMA welcomed the opportunity to provide our unique perspective and input to the public consultation on the past, present, and future of the European Research & Innovation (R&I) Framework programmes 2014-2027. The unique perspective of the EARMA membership comes from our focus on maximising participation of our member institutions and organisations in European R&I programmes. Therefore, successful implementation of Horizon EU programmes by the European Commission (EC) is sought. Read the paper.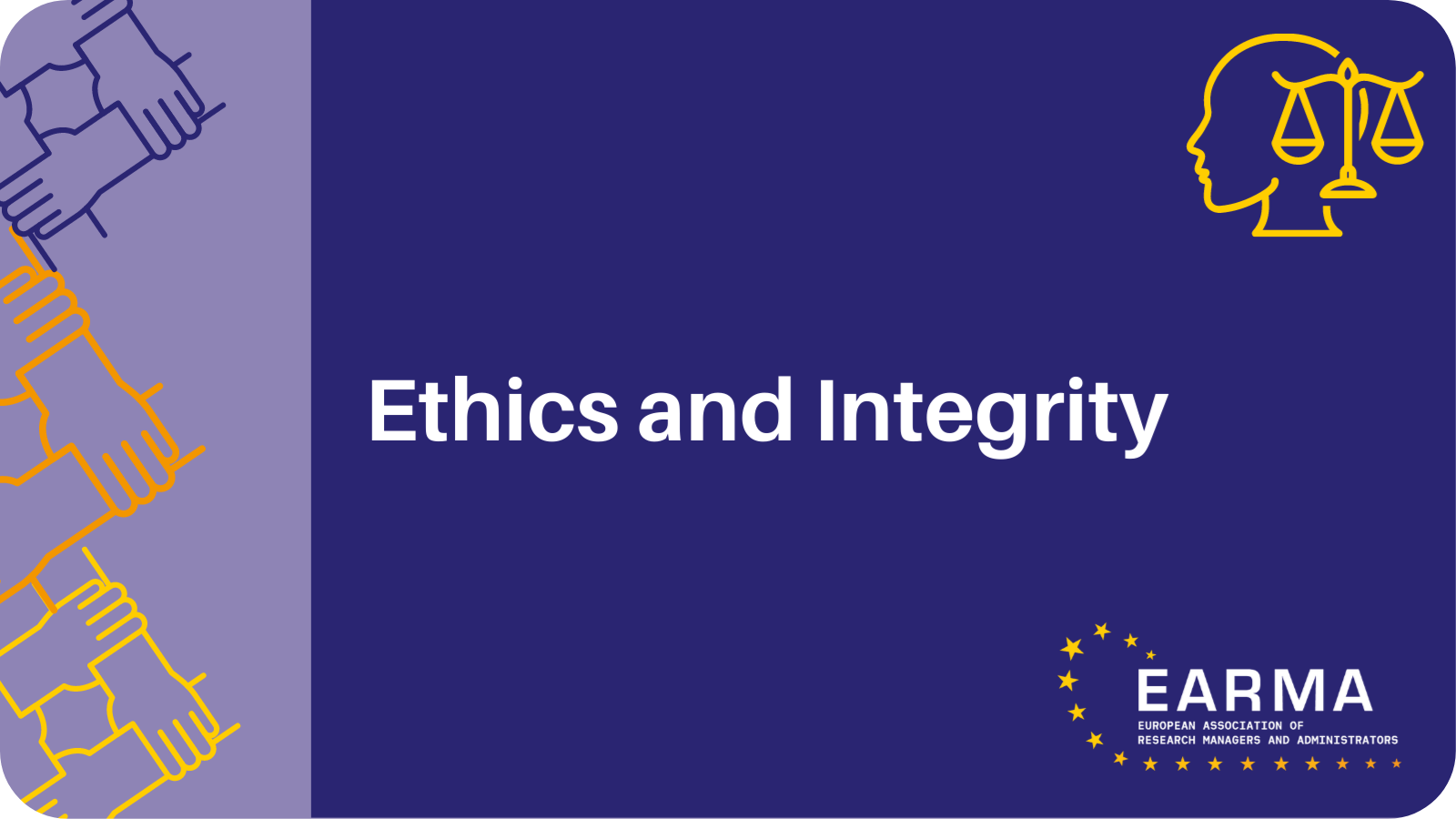 Ethics and integrity
EARMA has been involved since 2018 in European collaborations in the areas of ethics, research integrity and responsible research and innovation. Firstly, the EARMA Ethics and Research Integrity Network (ERION) was established in 2018 in collaboration with DG R&I Ethics and the Research Integrity Sector of the European Commission. This piece provides an update on the research integrity and ethics activities of EARMA. Read more.

Early-stage masterclass takes place in Prague
We would like to say a massive thank you to everyone that joined us for the EARMA Early Stage Research Administrators Masterclass February 20 - 22, 2023, in Prague. Our participants are what makes this course a great place to learn and meet new colleagues. Our trainers, who are all experienced research managers, continue to make this an engaging and informative two days. Our next ESRAM course will take place in autumn and registration will open in the coming months. Please note that this course books out very quickly due to its popularity so try to get in early.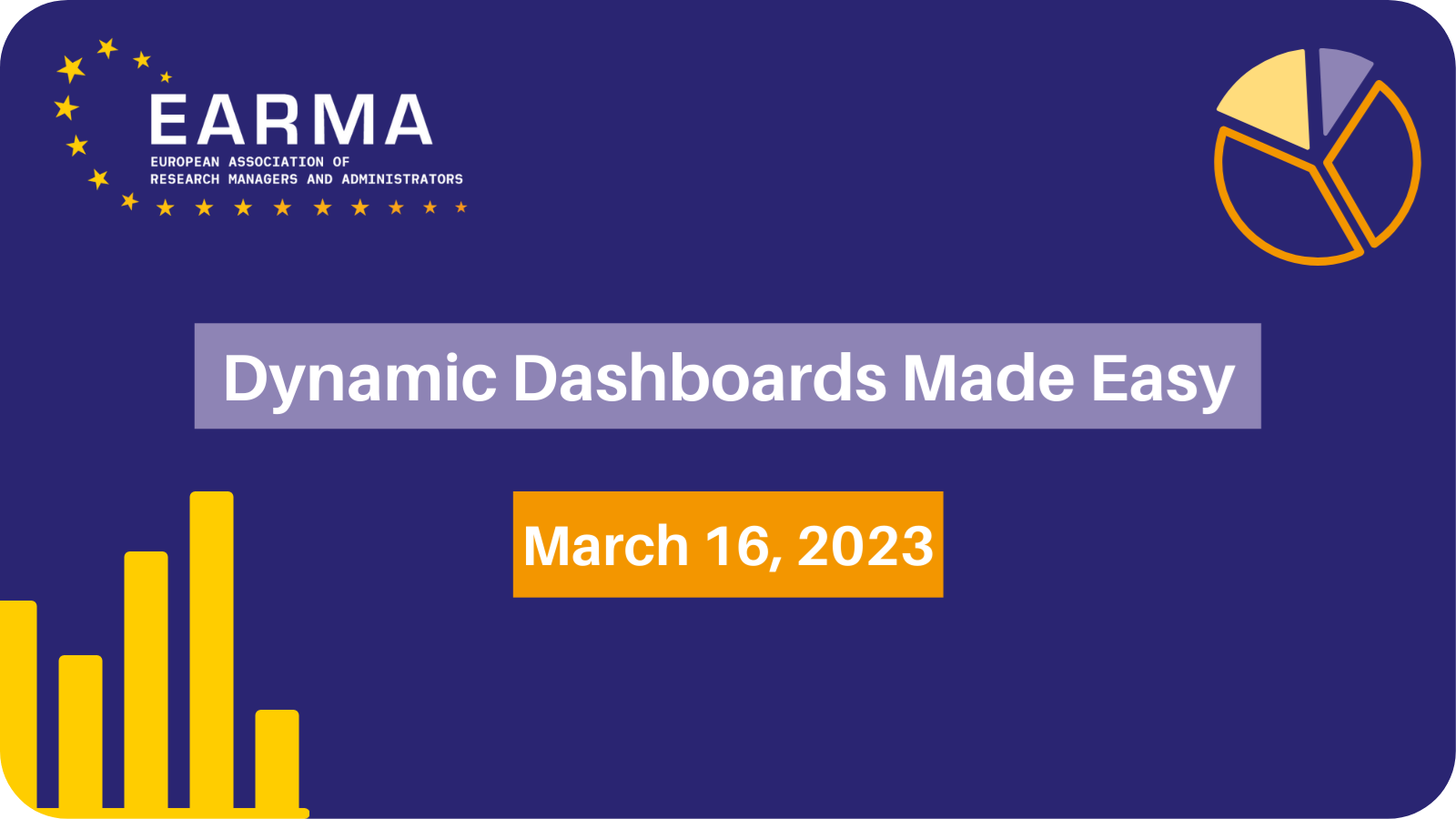 Dynamic Dashboards Made Easy​
This webinar will involve a hands-on training in the use of Google BigQuery (GBQ). We will create and share some beautiful, dynamic dashboards using several publicly available datasets (grants, policy documents, publications, global health, and geographic) to answer some pressing strategic research-related questions. We will talk about the purpose of a dashboard (to answer questions and to generate insights about research trends, landscape, and impact) and how your approach may vary, depending on the focus of your dashboard: institutional, national, or benchmarking. Register today.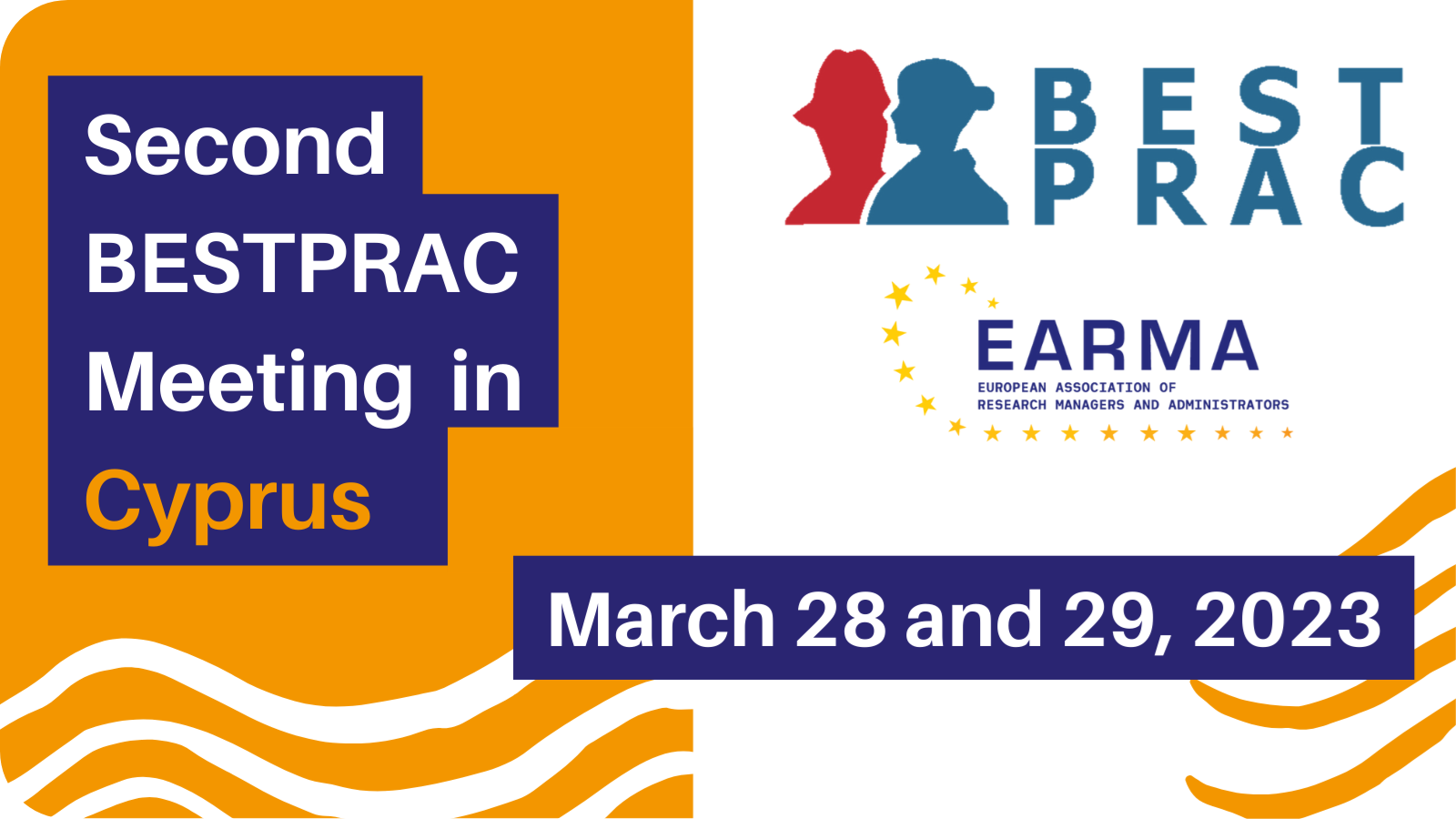 Register for the 2nd BESTPRAC meeting in Cyprus
Join us for the 2nd BESTPRAC Thematic Group meeting in-person in Cyprus on March 28 and 29, 2023. BESTPRAC is an open and inclusive space for sharing best practices among research managers and administrators (RMAs). This meeting is a great opportunity to become a part of an established and welcoming community. We have limited space available so please register as soon as possible. Register now.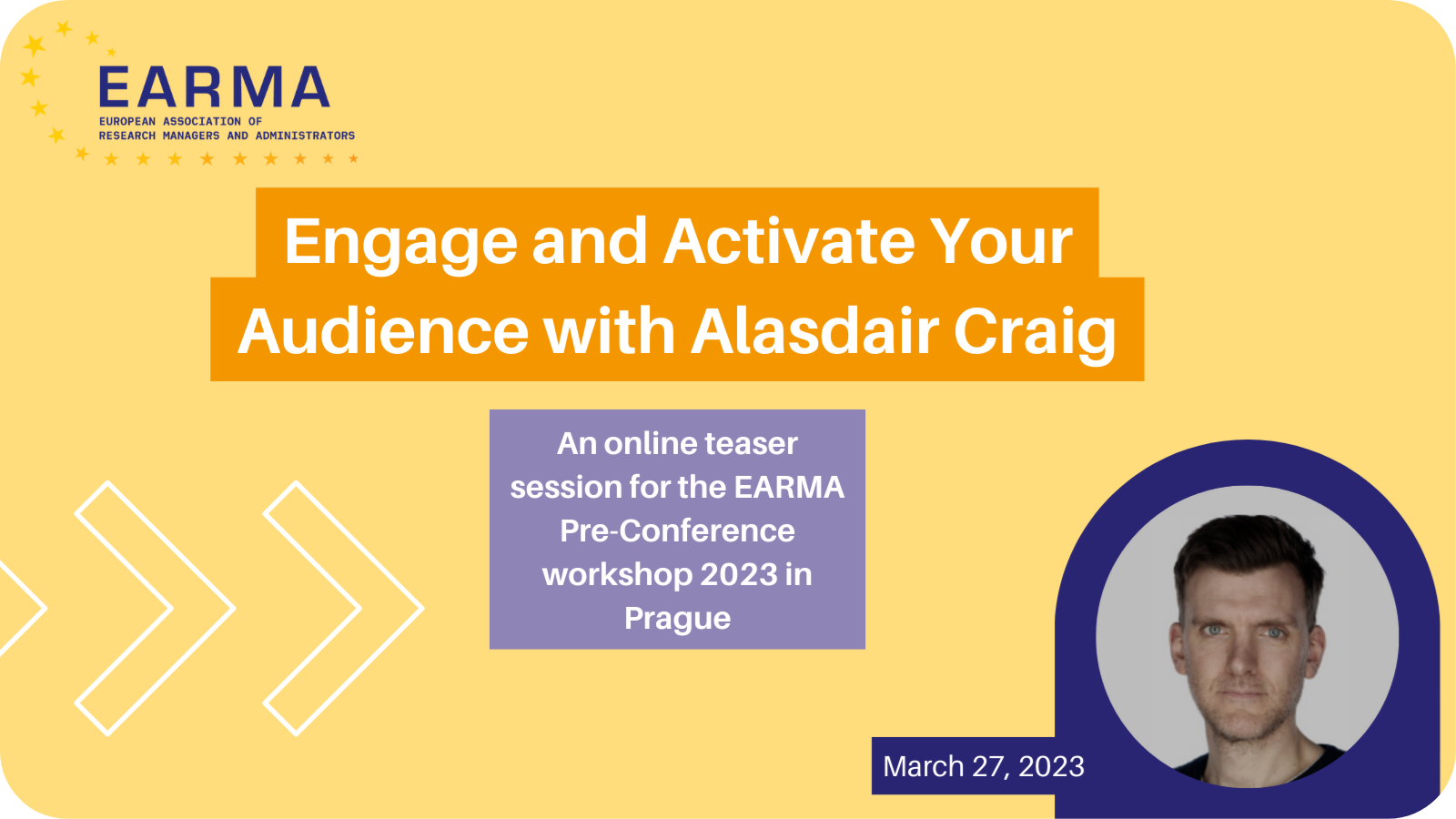 Engage and Activate Your Audience with Alasdair Craig​
Join Alasdair Craig​ for a 30-minute online teaser session for an upcoming workshop to be held in Prague at the EARMA Conference. You will get more insight into what we could expect and learn about the tools for engaging and activating your audience. The teaser session will take place for 30 minutes March 27, 2023, 13:00 - 13:30 CET. Read more.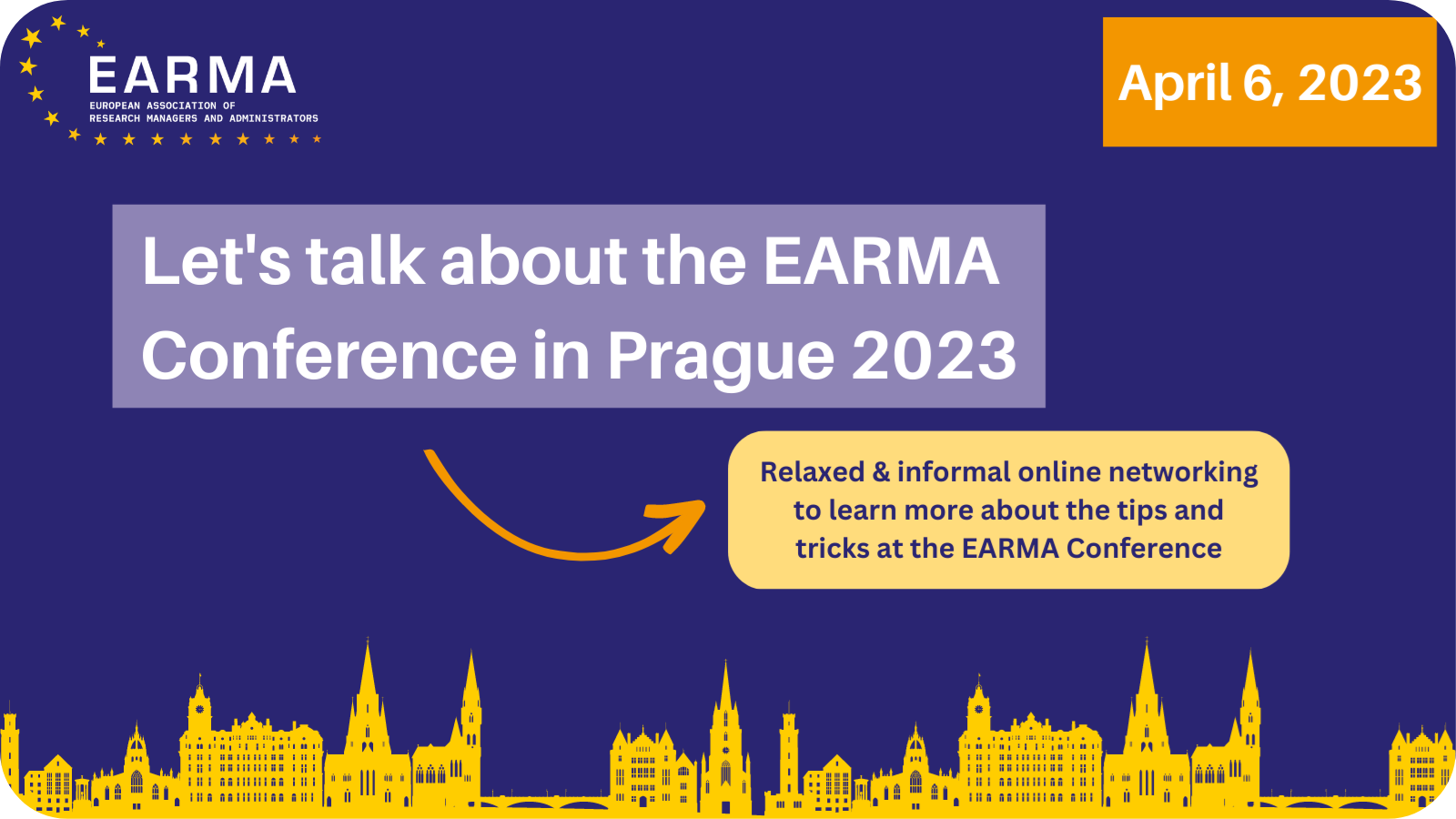 Let's talk about the Conference in Prague 2023​
Are you registered to attend the EARMA Conference in Prague 2023? Now take the opportunity to network with other attendees in advance. To enhance your EARMA Conference 2023 experience, we welcome you to our first-ever virtual networking session. During this session, you will be paired with other EARMA Conference attendees in text-based chats to share ideas about how to make the most out of the Conference and, if desired, set a time to meet in person on the day of the conference. Read more.
Self-care Yoga online session with your EARMA friends​
What is better than starting our new week with calming and relaxed yoga exercises to help replenish our body, mind, and soul? Join us online for this yoga session, specially designed for "everyBODY" and everyone. If you are looking for a way to nurture your body and soul, this is definitely the class for you. No experience is needed to join. Register your place.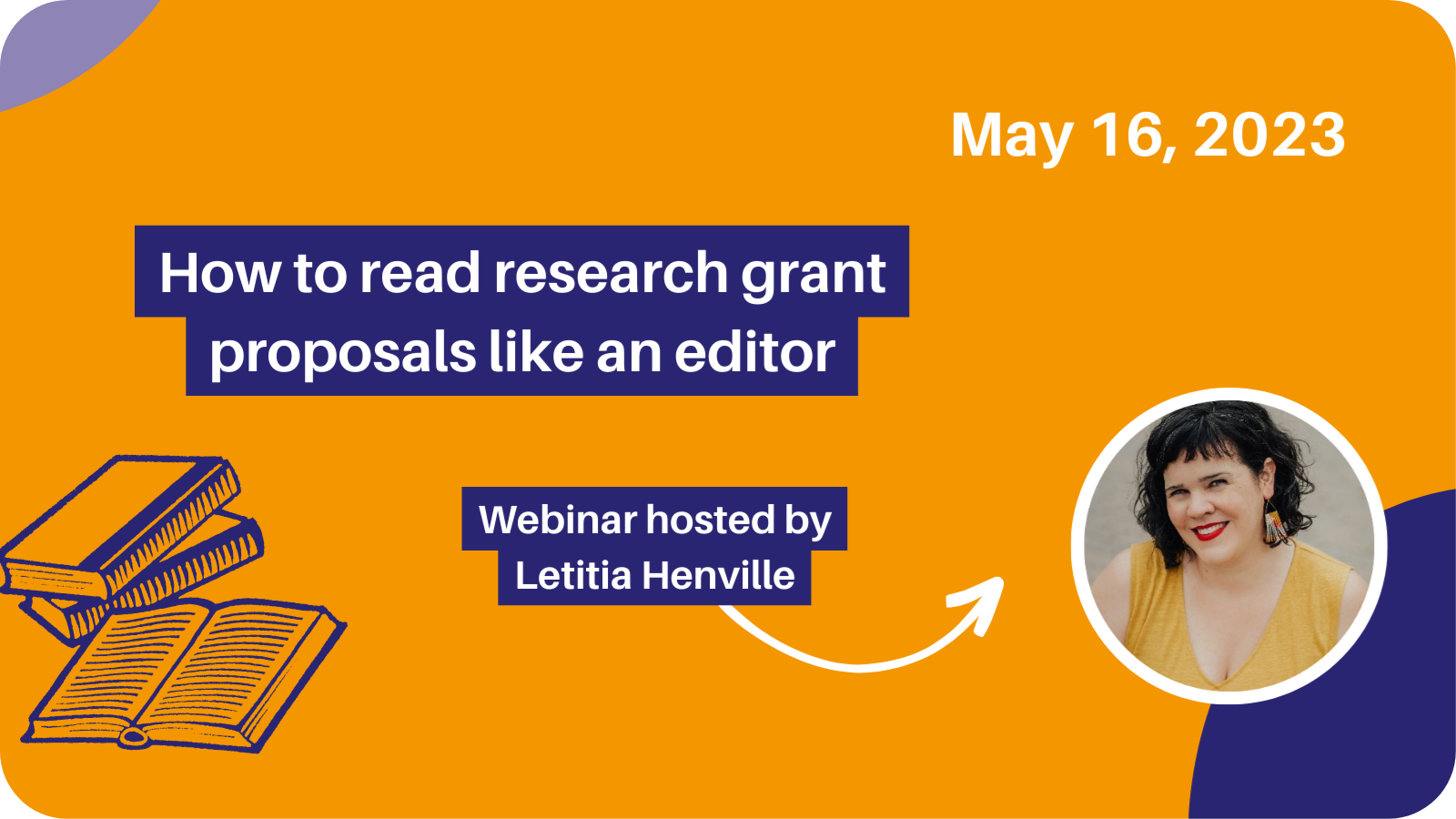 How to read research grant proposals like an editor
This webinar offers insights into the importance of clear and effective communication in research grant proposals. Led by a professional academic editor, Letitia Henville, attendees will learn strategies to enhance the written content of proposals. Upon completion, those involved in the grants process will have a better understanding of how to support researchers in creating persuasive and well-written proposals, as well as when to seek the support of an editor. This session takes place May 16, 2023, 14:00 to 15:00 CET. Register today.
David's London Marathon 2023 fundraiser
David Lauder, a valued member of our EARMA community, is taking on the challenge of running the London Marathon in a bid to raise funds for Blood Cancer UK. David is a survivor of leukaemia and initially took up running as a way of fighting back and raising funds to support others experiencing ill health. You can donate to David's appeal via his JustGiving campaign page.