Welcome to the latest edition of the EARMA Newsletter. In this month's publication, we are looking for ambassadors for the RM Roadmap project, early bird is closing soon for the EARMA Conference, we have 2 new jobs available at EARMA, find out why your Member State needs to support Action 17​, please register soon for the 2nd BESTPRAC Thematic Group meeting in Cyprus, join us for our Open Science and intellectual property (IP) webinar, we still have spaces available in the Southern Africa study tour and learn how to read research grant proposals like an editor.
Want to view previous EARMA newsletters? Visit our archive.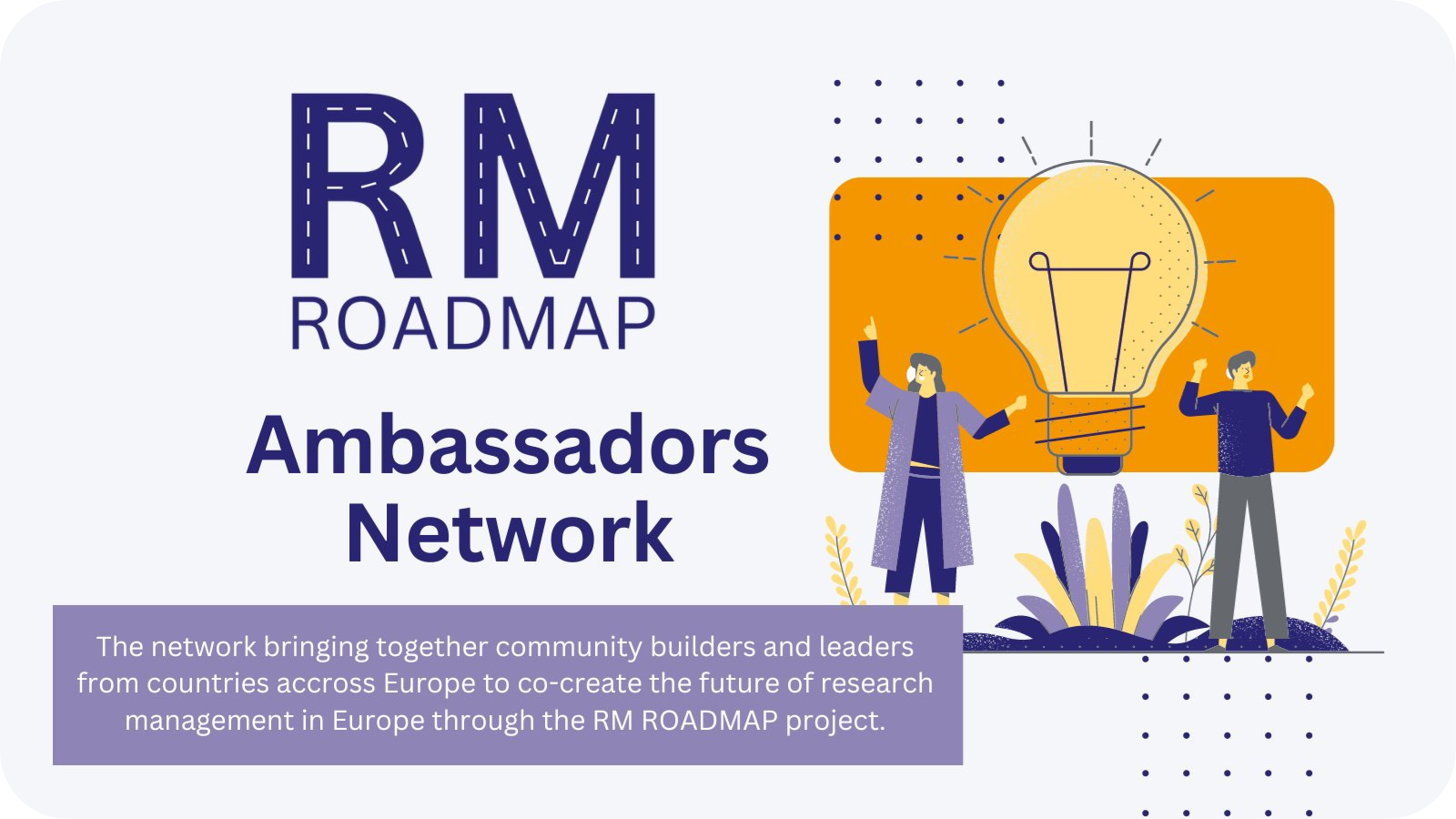 Become an RM Roadmap ambassador
We are pleased to announce that the call for ambassadors for the EU funded RM Roadmap project is open. Are you keen to get engaged for your national research manager and administrator (RMA) community, lead discussions on our community platform and get involved in this impactful consultation process of RMAs in Europe? We would love to hear from you! Find out more about the application process, read the FAQs, and apply today.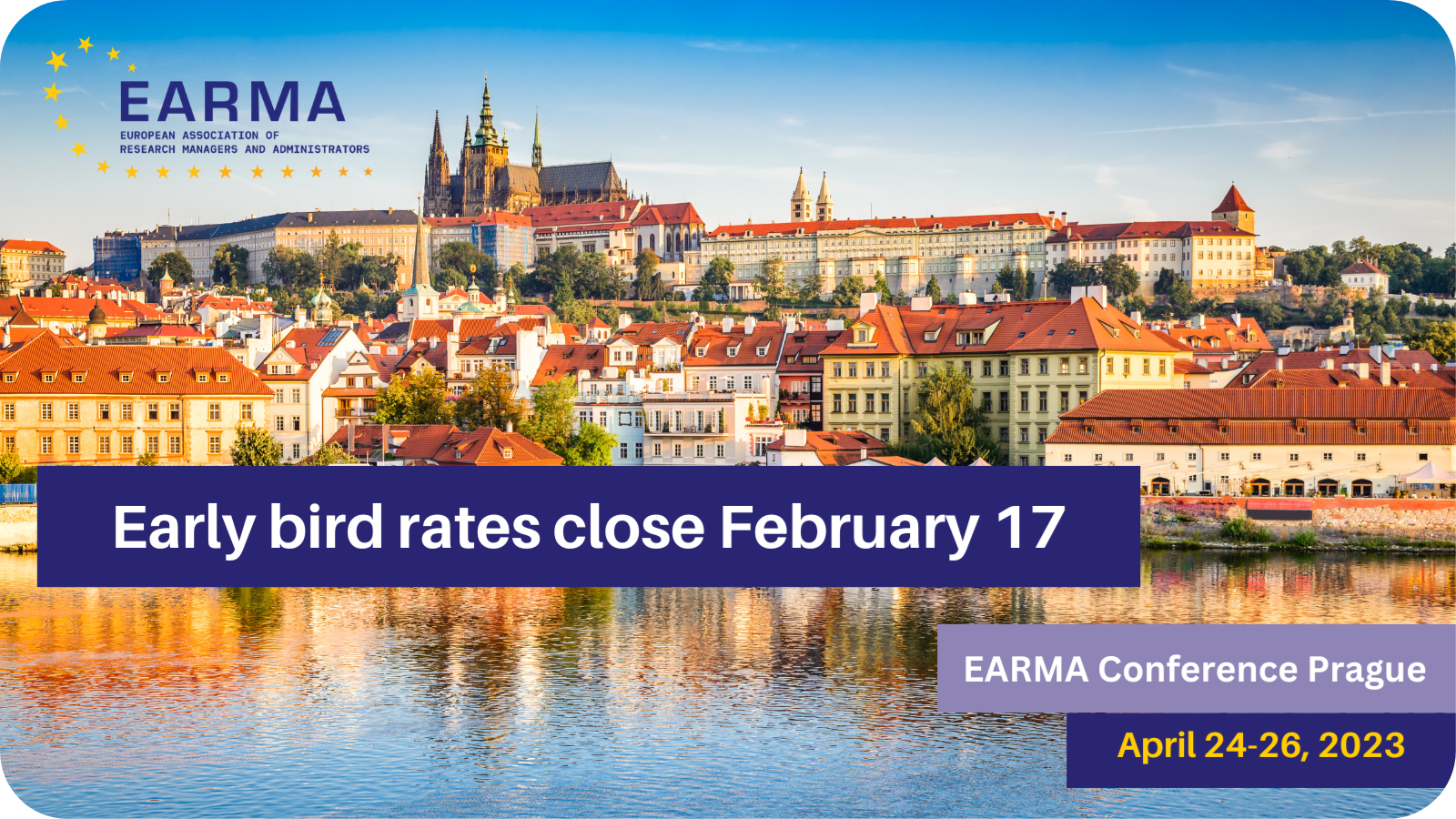 Early bird rate closing soon for EARMA Conference
You have until February 17, 2023, to register for the EARMA Conference, taking place in Prague April 24-26, at the early bird rate. Join us for Europe's premier research management event.
The theme of the next EARMA Conference is Widening and Deepening of the RMA Profession and it will take place at the spacious Prague Congress Centre. This year we have worked to make our programme more accessible by providing a legend with emojis to guide you through our different topics. The programme legend is located at the top of the conference webpage. Don't forget to check out our preliminary programme today, live on our website now. Register your place today.
Jobs available at EARMA
Would you like the join the EARMA office team? We are currently seeking suitable candidates for two full-time positions in our projects and events departments. Please select the relevant position, read the profile and make your application before the deadline. We look forward to hearing from you.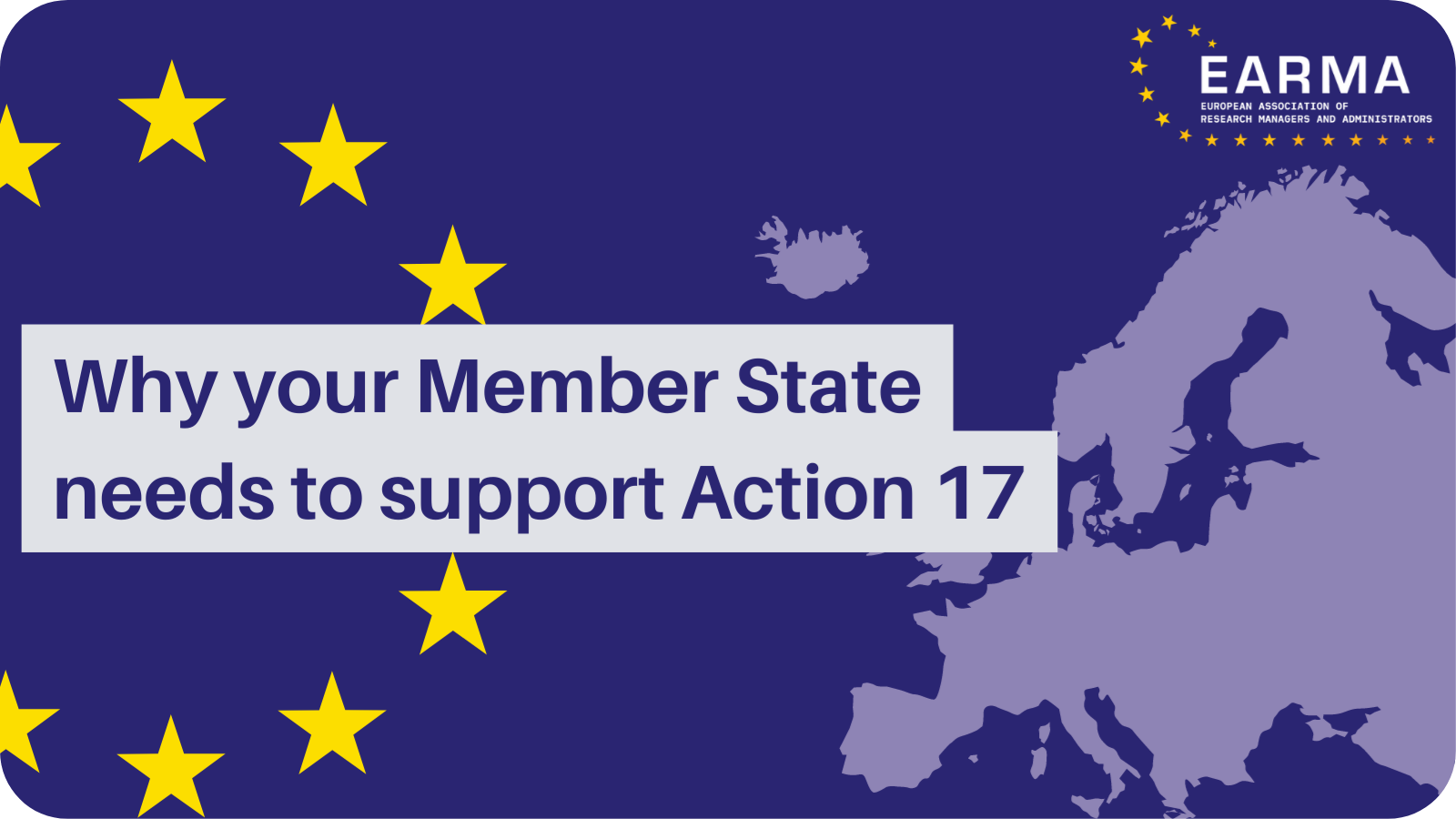 Why your Member State needs to support Action 17​
Action 17 is an item on the policy agenda of the new European Research Agenda (ERA) that focuses directly on research management. As we wait to see whether Action 17 has met the threshold (wins support by more than 14 EU countries) to be implemented, we wanted to provide you with further insights on the importance of ensuring that every European Member State supports it. Read more.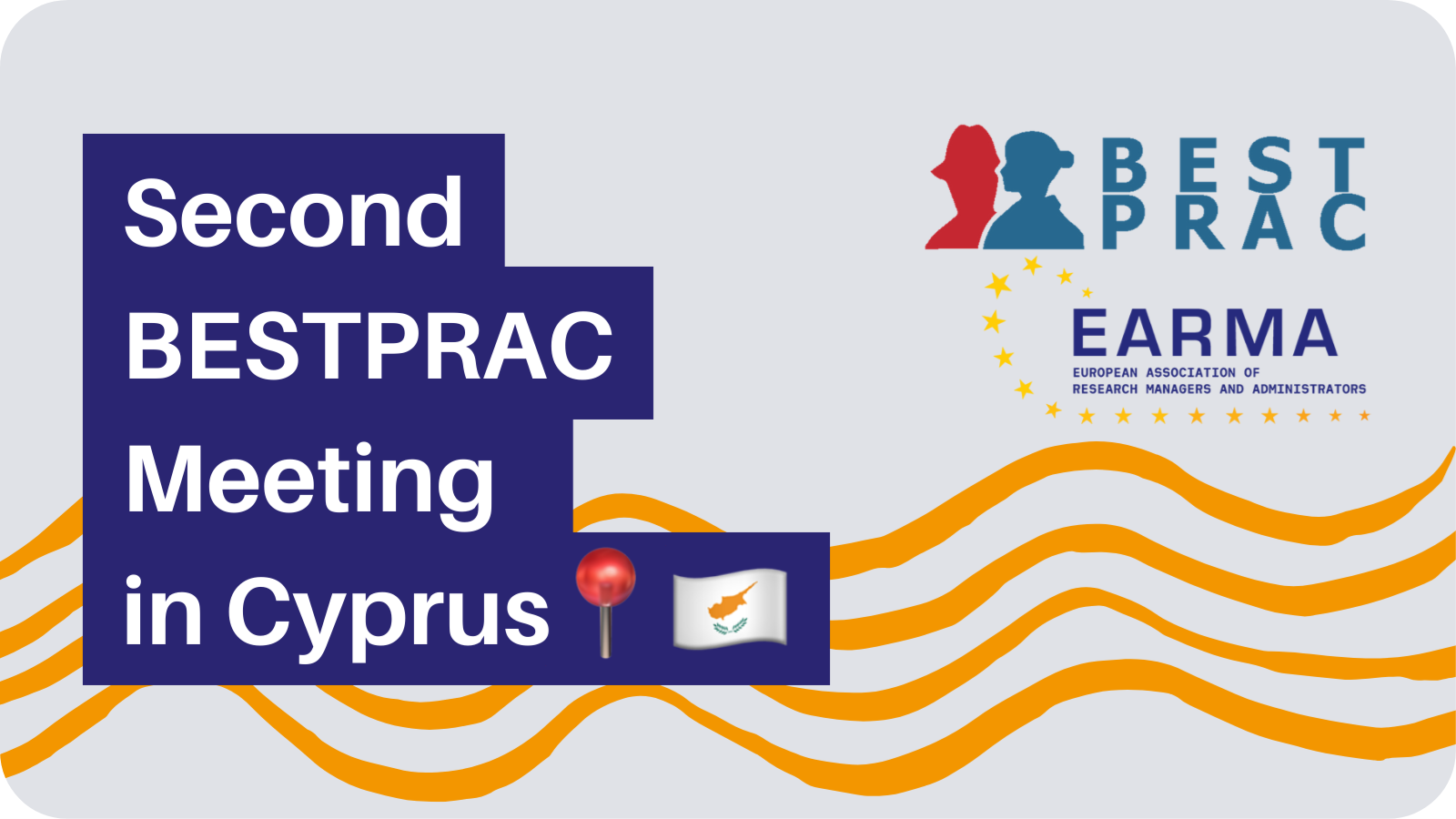 Register for the 2nd BESTPRAC meeting in Cyprus
Join us for the 2nd BESTPRAC Thematic Group meeting in-person in Cyprus on March 28 and 29, 2023. BESTPRAC, now part of EARMA, is an open and inclusive space for sharing best practices among research managers and administrators (RMAs). This meeting is a great opportunity to become a part of an established and welcoming community. Register while space last.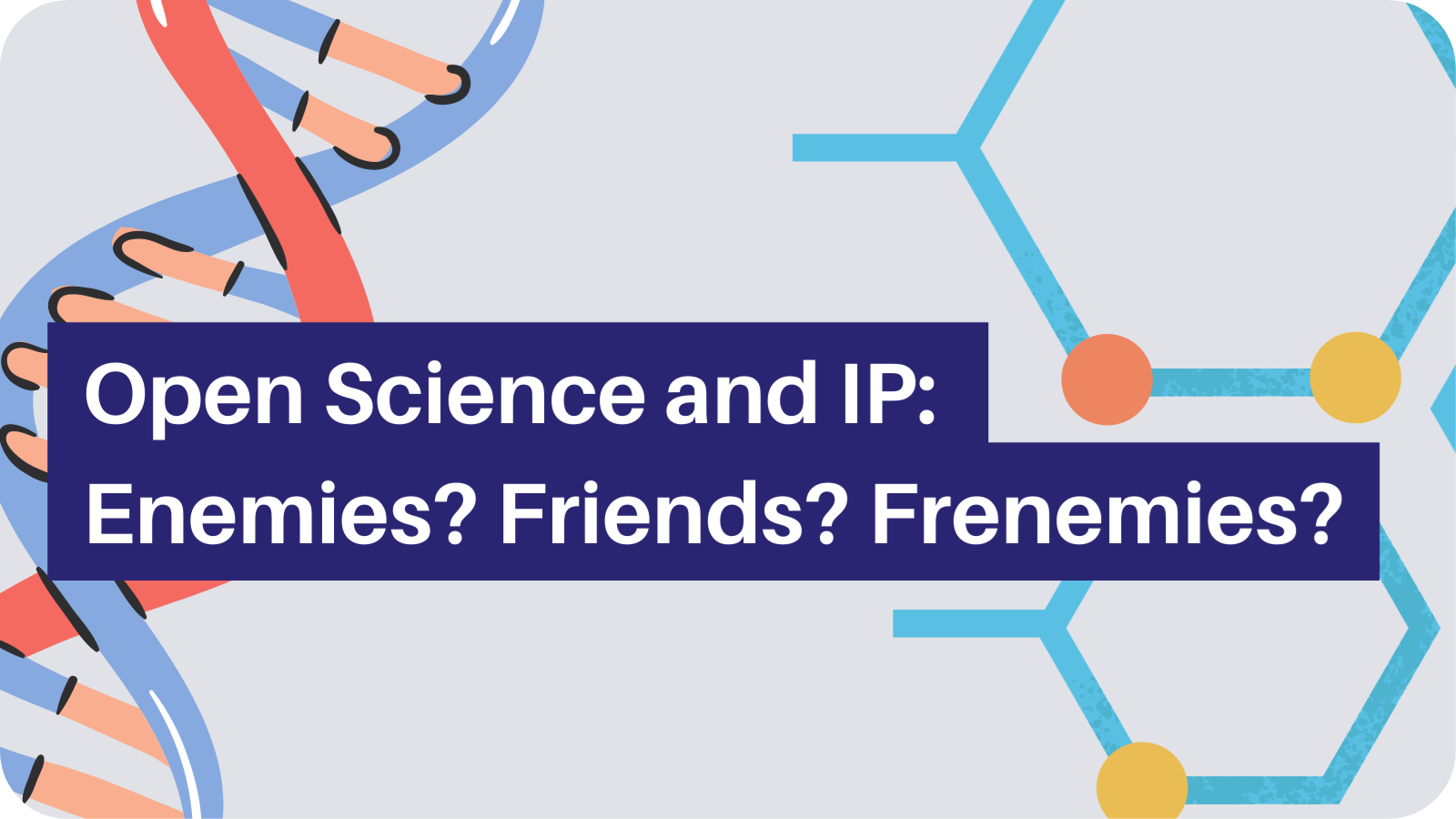 Open Science and IP: Enemies? Friends? Frenemies?​
Is the Open Science paradigm really in conflict with traditional IP protection? Don't miss out on this intriguing discussion on February 16, 2023, 15:00 - 16:00 CET, where we'll examine if researchers and research managers are forced to choose between the two or face conflicting demands in managing EU-funded Horizon projects. Register today.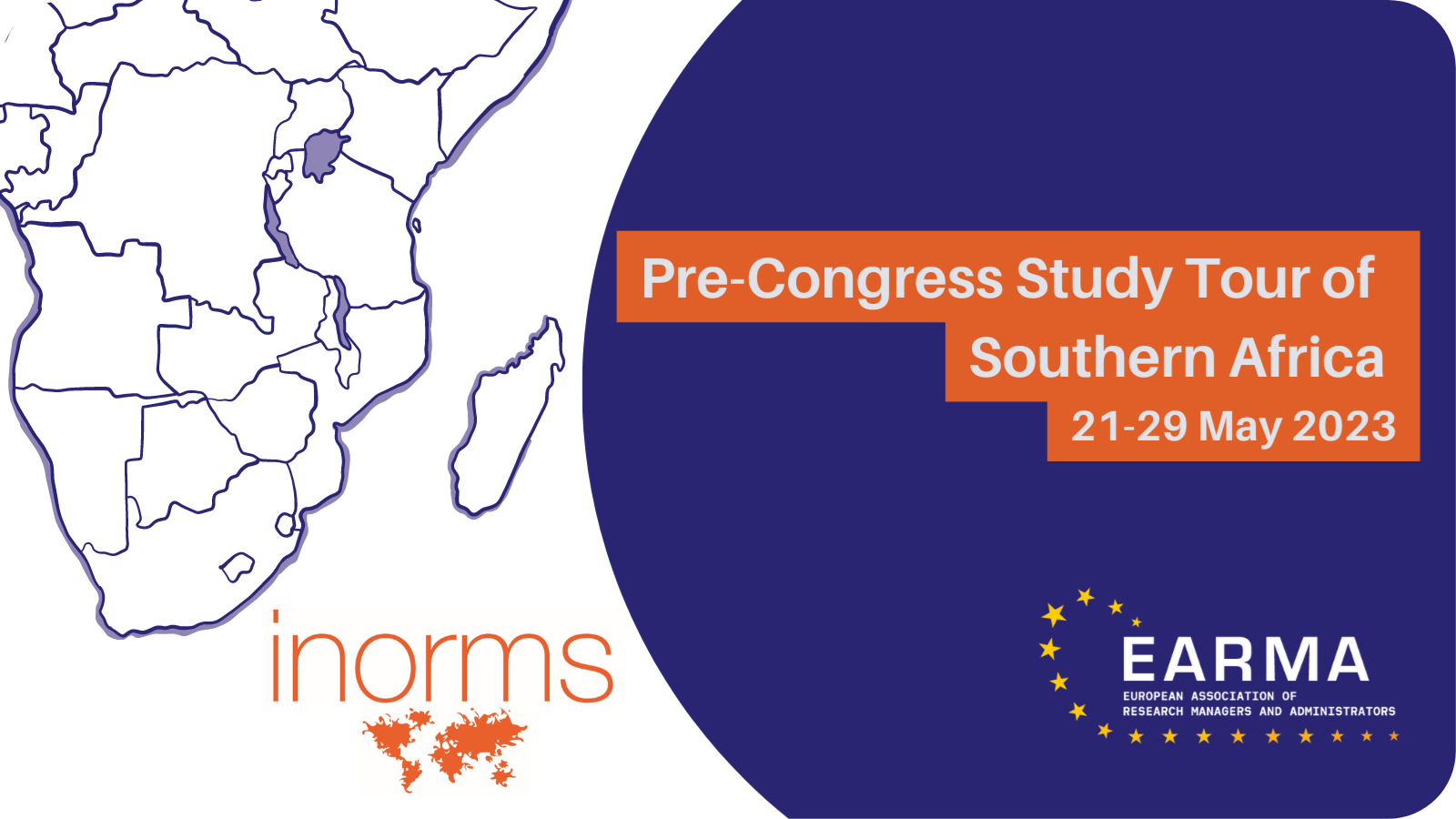 INORMS Congress Southern Africa study tour
If you are attending the INORMS 2023 Congress in Durban, South Africa, you can join a pre-congress study tour organised by EARMA, SARIMA and DARMA. Visit notable research institutions in Southern Africa and engage in a unique opportunity to network and exchange knowledge with both international and local colleagues. This exciting tour will take place May 21-29, 2023. Please register before February, 10, 2023. Read more.

Webinar: How to read research grant proposals like an editor
This webinar, scheduled for May 16, 2023, from 14:00 to 15:00 CET, offers insights into the importance of clear and effective communication in research grant proposals. Led by a professional academic editor, attendees will learn strategies to enhance the written content of proposals. Upon completion, those involved in the grants process will have a better understanding of how to support researchers in creating persuasive and well-written proposals, as well as when to seek the support of an editor. Register your place today.