Welcome to the latest edition of the EARMA Newsletter. In this month's publication, we hear about the online EARMA General Assembly 2023, the BESTPRAC and EARMAimpact joint meeting in Ljubljana, save the dates for the next EARMA Conference, the 11th ERION meeting in Stockholm, EARMA participated in the INORMS Congress 2023 in Durban, the Southern African study tour took place, a survey on impact training and culture will be discussed in an upcoming webinar, join our session on diversity and inclusion in research funding, the EARMA virtual summer party will be a chance to network with colleagues, learnings from the pre-INORMS Southern Africa Study Tour, we'll be celebrating RMA Day, and we will hear about the work of the EARMA Awards Committee in a special webinar.
Want to view previous EARMA newsletters? Visit our archive.

EARMA Online General Assembly 2023 to take place June 20, 2023
The EARMA Online General Assembly will take place June 20, 2023, 14:00 - 15:00 CEST. This is the second and virtual part to the EARMA General Assembly, which took place in-person in Prague, Czechia, April 24, 2023, during the EARMA Conference. We would greatly appreciate your participation in voting for the Internal Auditor's report 2023, accounts for 2022, draft audit report for 2022, membership fees and the appointment of external auditors. Register.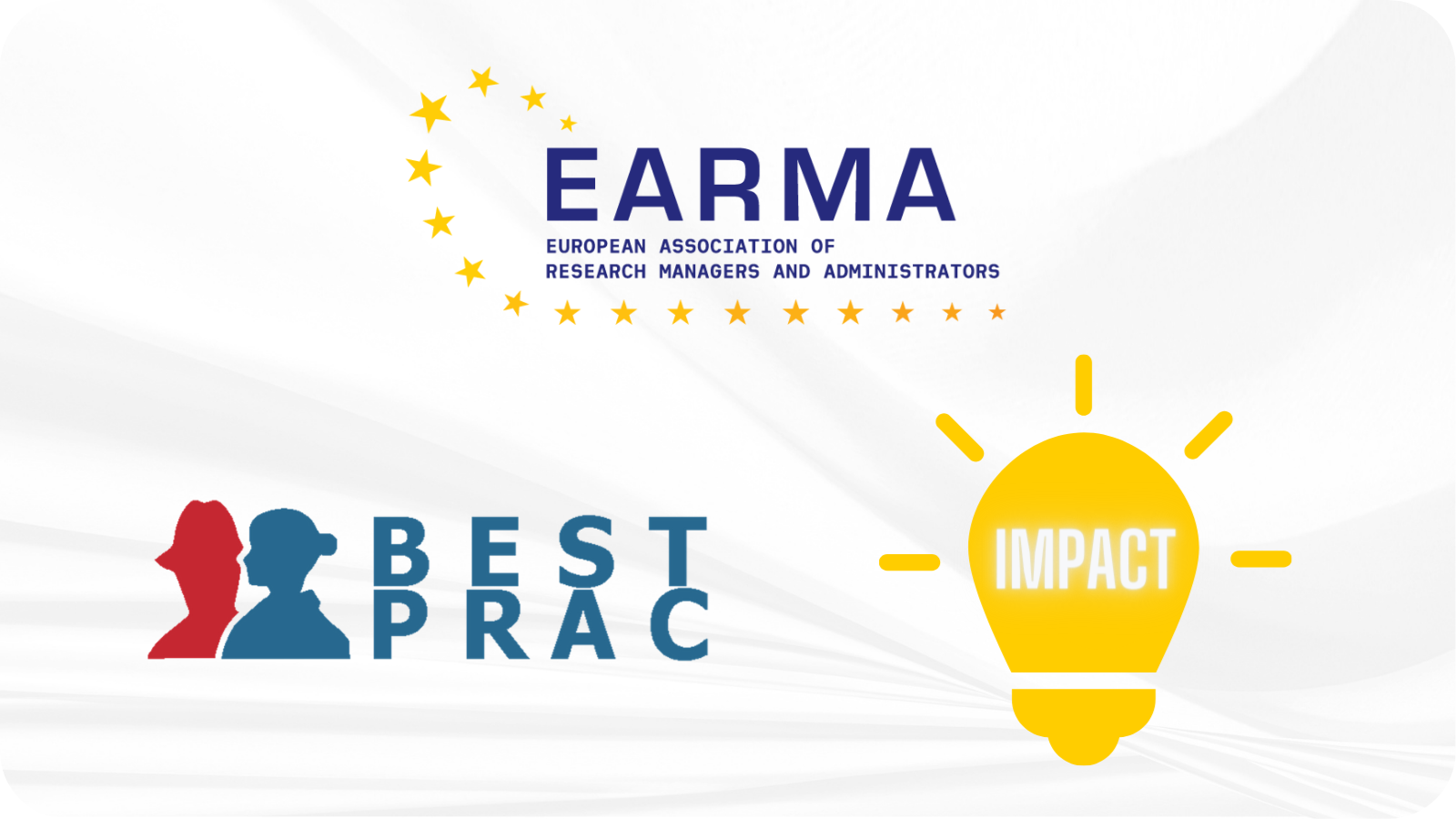 Save the date for the BESTPRAC and EARMAimpact joint meeting in Ljubljana
The BESTPRAC and EARMAimpact thematic groups will come together for a special joint meeting in Ljubljana, Slovenia, September 18 - 20, 2023. This in-person meeting will focus on driving impactful collaboration - bridging BESTPRAC and EARMAimpact. Registration will open soon but you can join our expression of interest mailing list now to be notified when registration opens. Just add your email address here.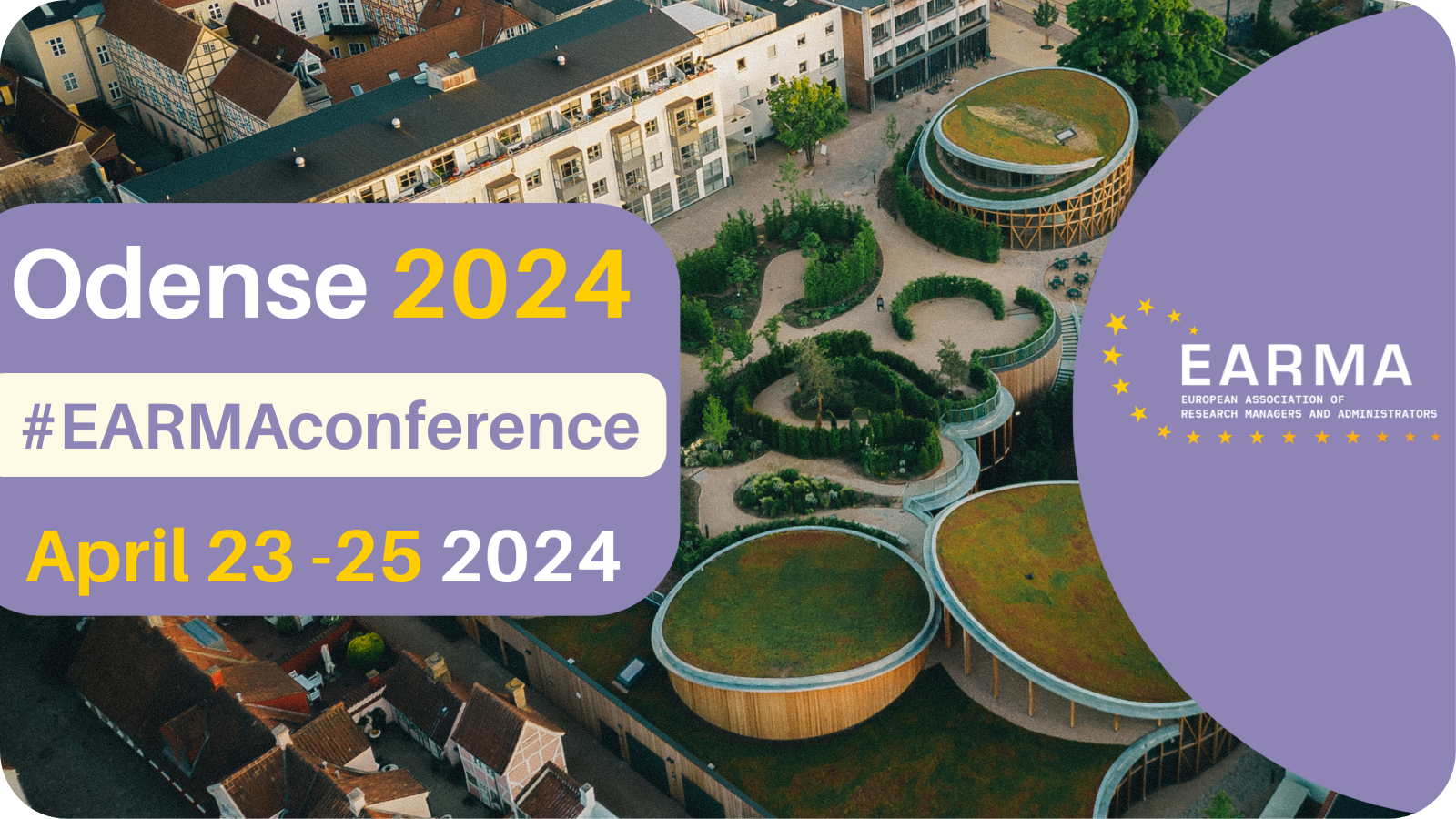 Save the date for the next EARMA Conference in Odense, Denmark
We recently announced the details that the next EARMA Conference will be in Southern Denmark. We're now letting you know that it will take place April 23 - 25, 2024. The theme is 'Where is RMA Going? The Future of RMA in a Rapidly Changing World' and the Call for Abstracts will open very soon. We will email you to let you know when you can start making your submissions. For now, you can watch our promo video on the main webpage.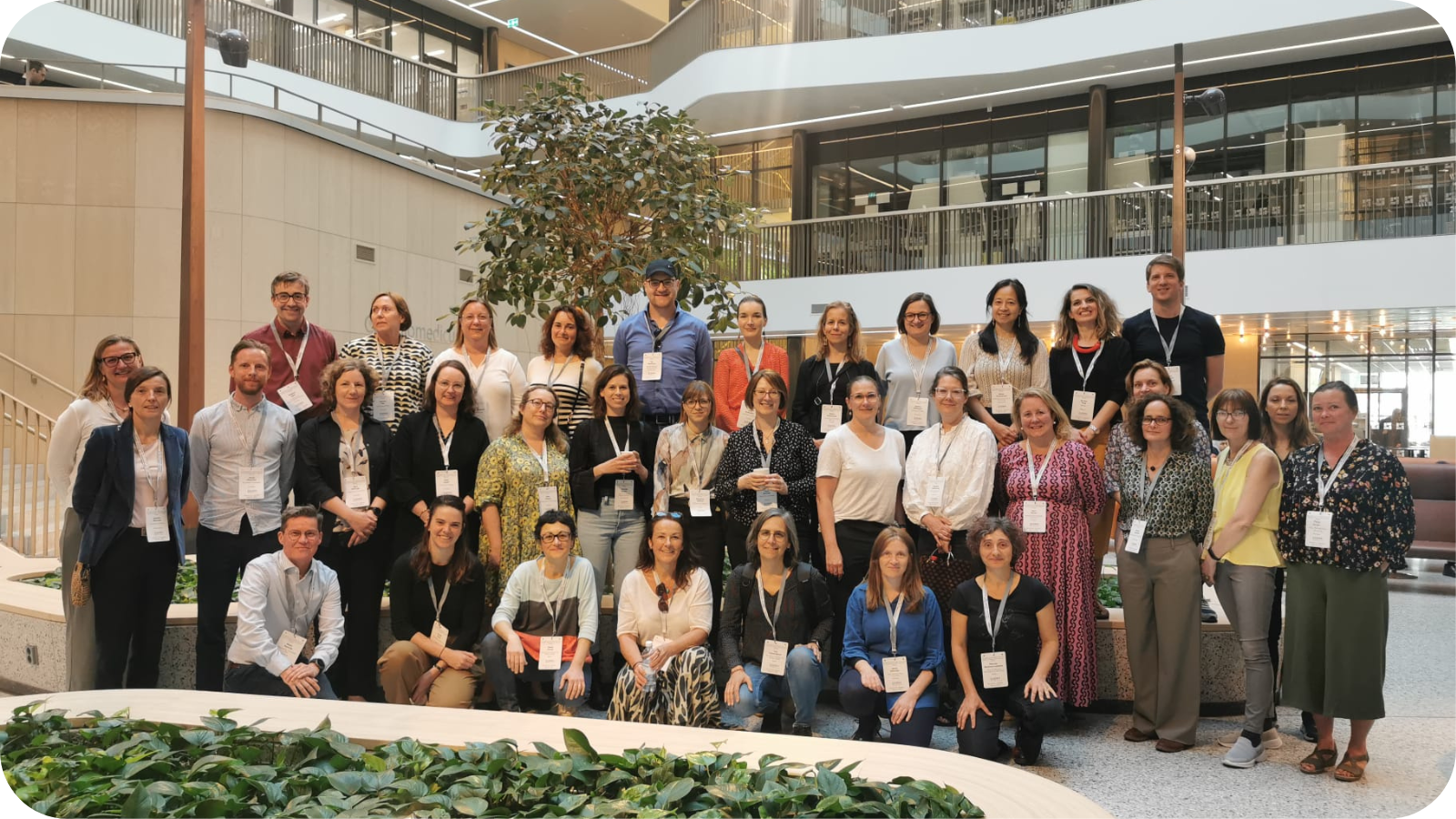 11th ERION Meeting takes place in Stockholm
We were delighted to welcome members of the EARMA Ethics and Research Integrity Officer Network (ERION) to Stockholm, Sweden, for the 11th meeting of the group. The event took place back-to-back with the 31st Meeting of the National Ethics Councils (NEC) Forum. ERION members were also able to participate in the NEC meeting. We would like to say a special thank you to the Karolinska Institute for hosting the ERION meeting and to our attendees.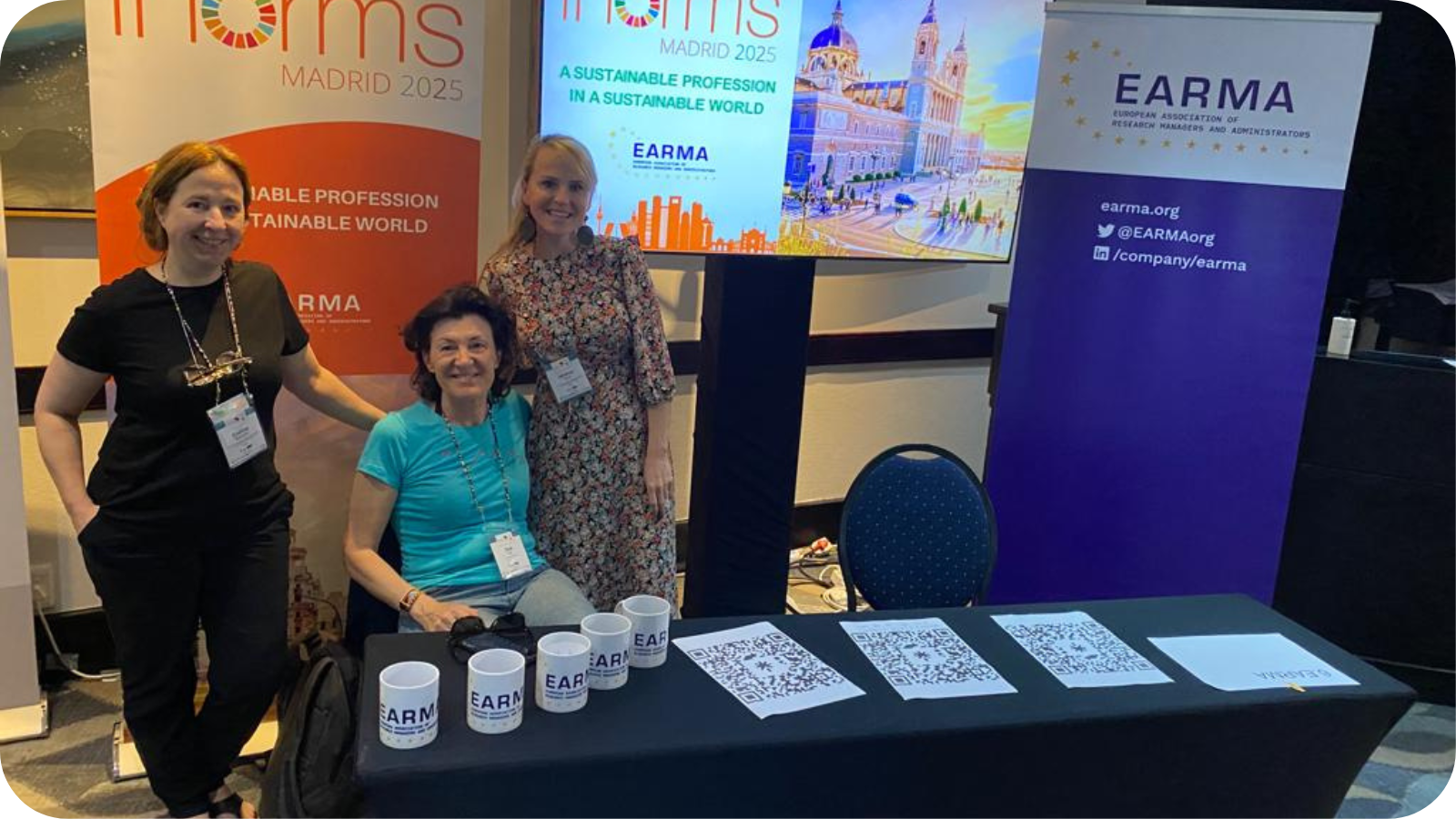 EARMA participates in INORMS Congress 2023
We were delighted to inform attendees at the INORMS Congress 2023 in Durban, South Africa, that the next INORMS Congress will be hosted by EARMA in Madrid, Spain. The EARMA team were able to engage with RMAs at the event for that all important save the date. The theme will be "A sustainable profession in a sustainable world". We hope to see you there May 6 - 9, 2025. Read more.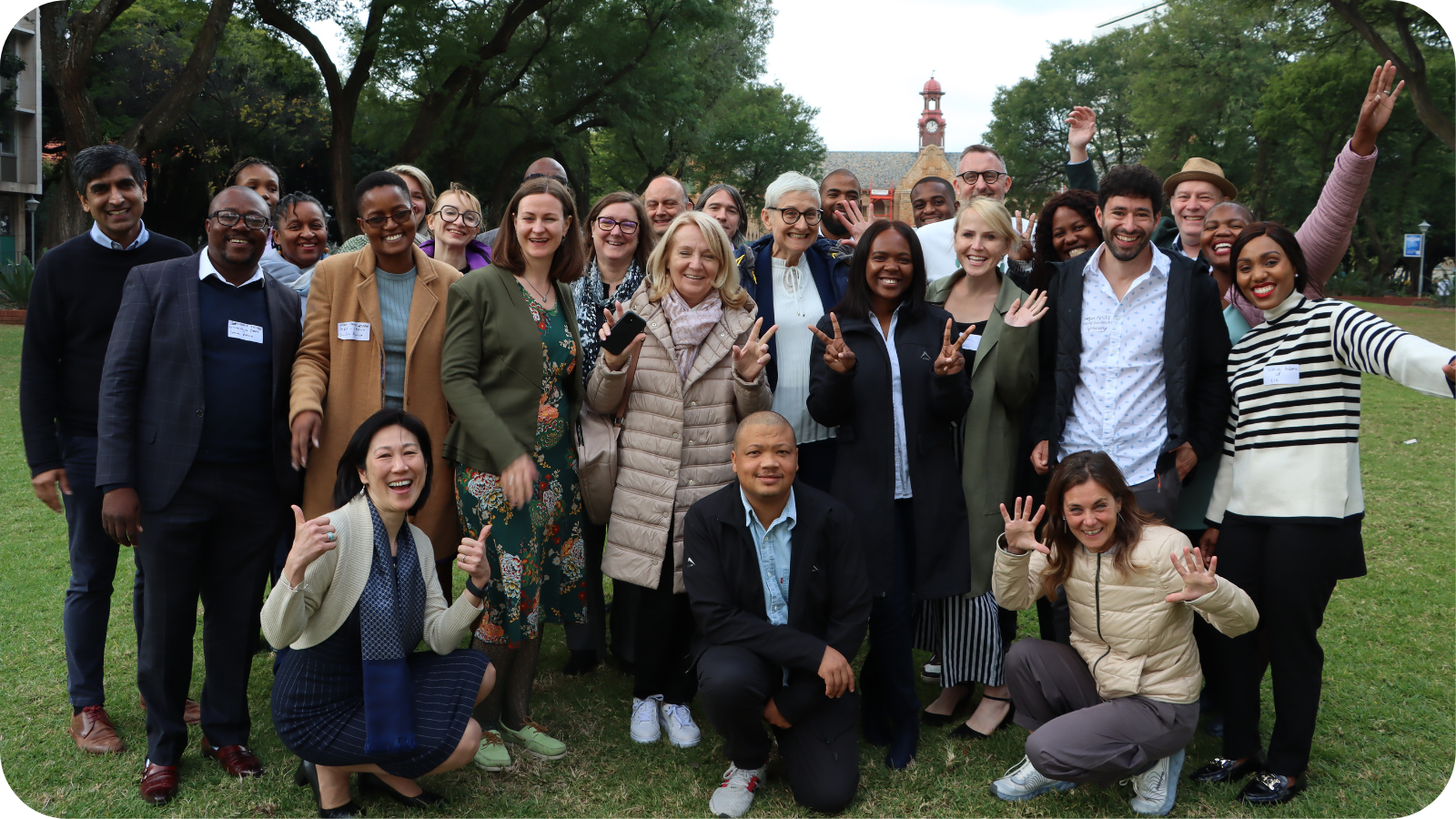 INORMS 2023 Pre-Congress Study Tour of Southern Africa
In conjunction with the INORMS 2023 Congress in Durban, South Africa, EARMA, SARIMA, and DARMA arranged a pre-congress study tour to outstanding research institutions of Southern Africa. Participants of the INORMS Congress were invited to join the study tour for a unique opportunity to meet and share knowledge between international and Southern African colleagues. Thank you to everyone who joined us for this informative and interesting trip. We will also host an online session in September discussing the highlights and lessons learned from the tour. Read more below in this newsletter.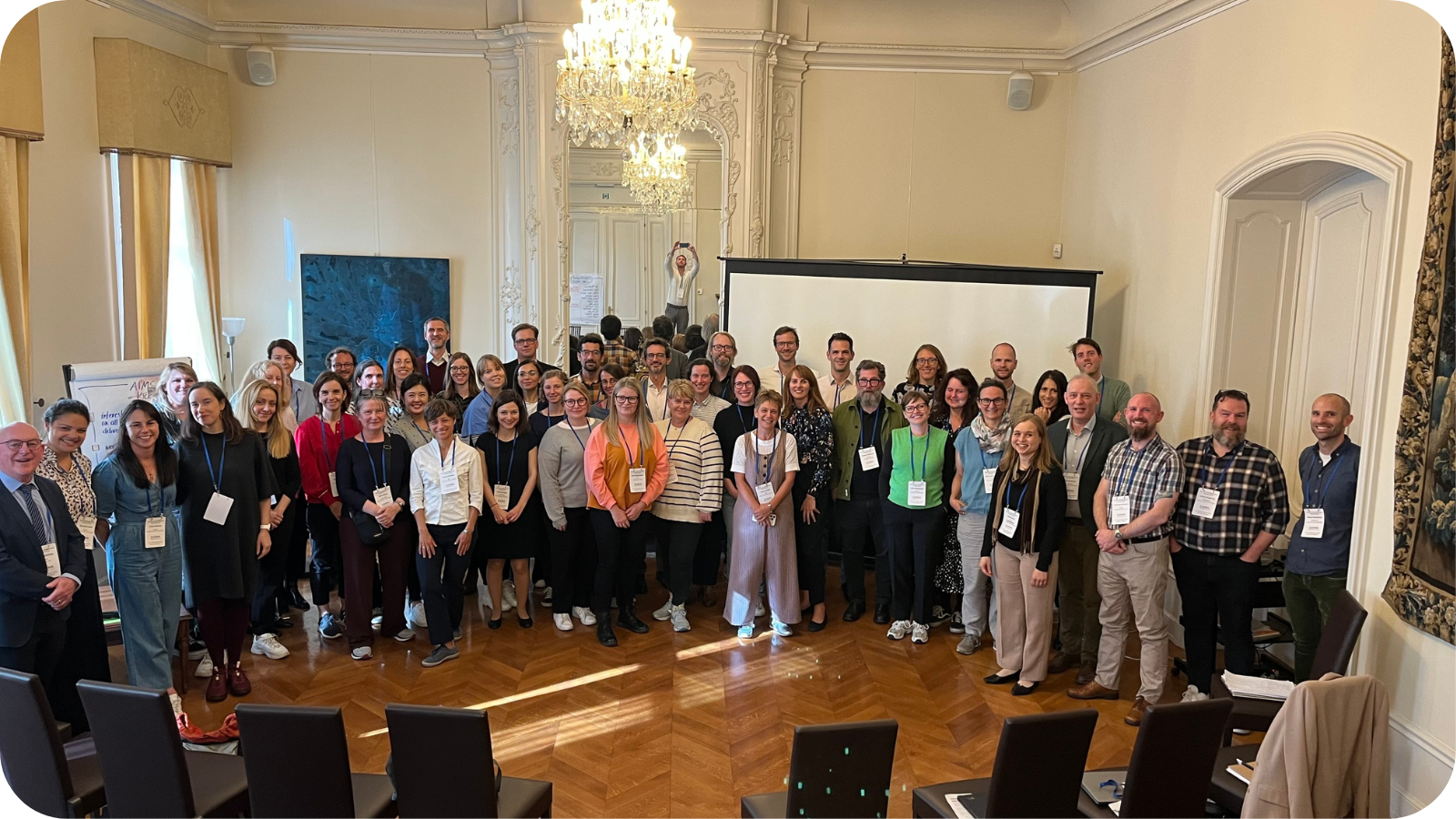 Impact training and culture – impact training program in the planning
The working group dedicated to "impact training and culture" will share the key findings of a recently completed survey. Following a brief presentation, participants will engage in a facilitated brainstorming session. During this session, we value your insights on the survey results and your perspective on the essential next steps to develop an inclusive impact training programme. Additionally, we will hear highlights from the EARMA Conference held in Prague. Join us June 22, 2023, 10:00 - 11:30 CEST. Read more.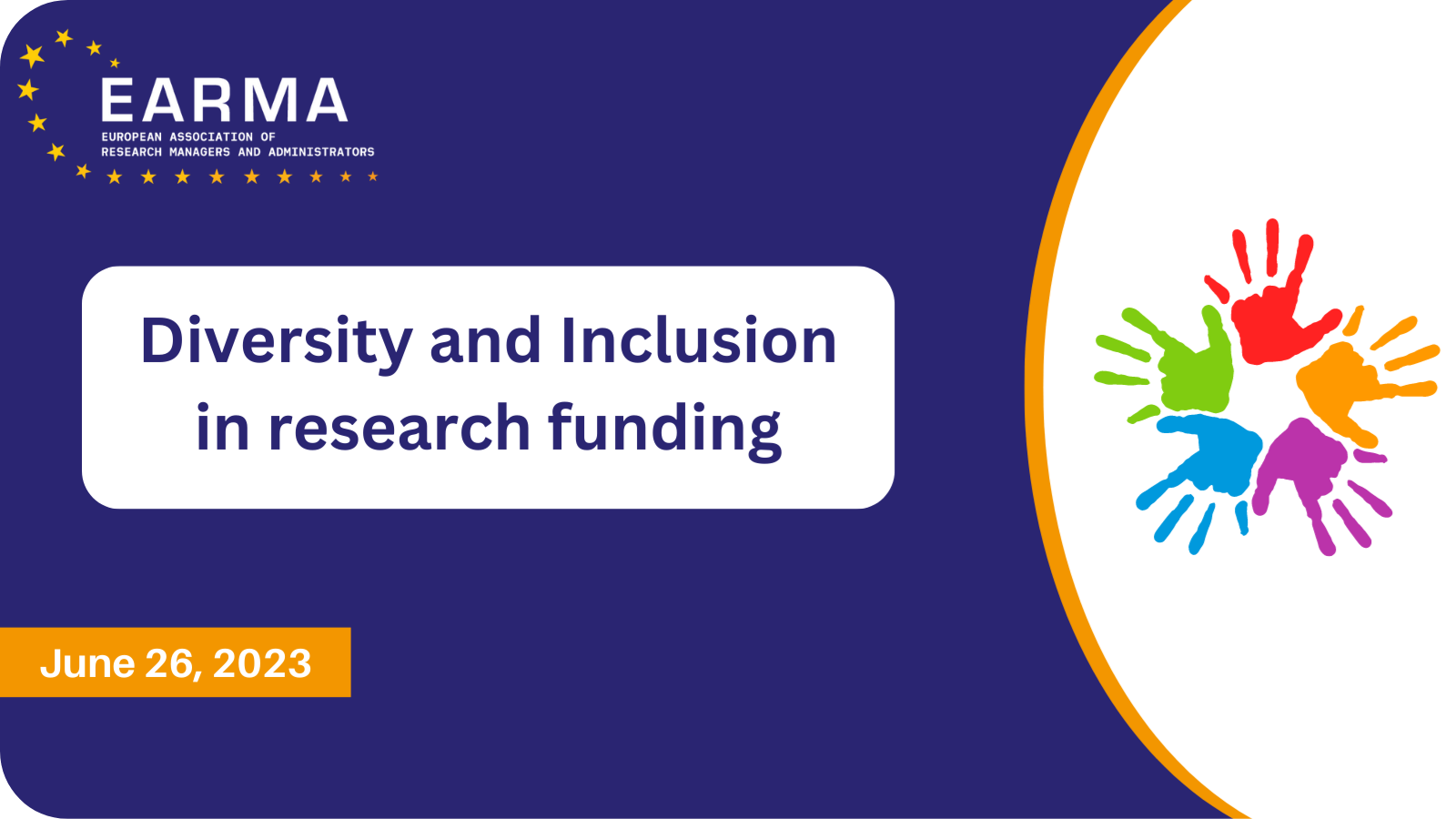 Diversity and inclusion in research funding
Organisations worldwide are currently placing significant emphasis on fostering diversity and inclusion in research funding and management. This webinar aims to directly tackle the fundamental challenges that hinder the advancement of research towards achieving essential levels of diversity and inclusion. Valuable insights from both European and U.S. perspectives will be shared, offering practical recommendations and strategies to identify and advocate for within your organisation. By implementing these suggestions, you can contribute to enhancing the standards of diversity and inclusion in research administration and practice. This session takes place June 26, 2023, 15:30 - 16:30 CEST. Read more.
Summer celebration with your fellow EARMIES 2023!
In our summer virtual beach party, we'll be hanging out with friends, playing games, networking and reminiscing about our favourite EARMA memories from 2023. This online event will be an opportunity to connect with colleagues in an informal way. Join us June 30, 2023, 14:00 - 14:30 CEST. Register now.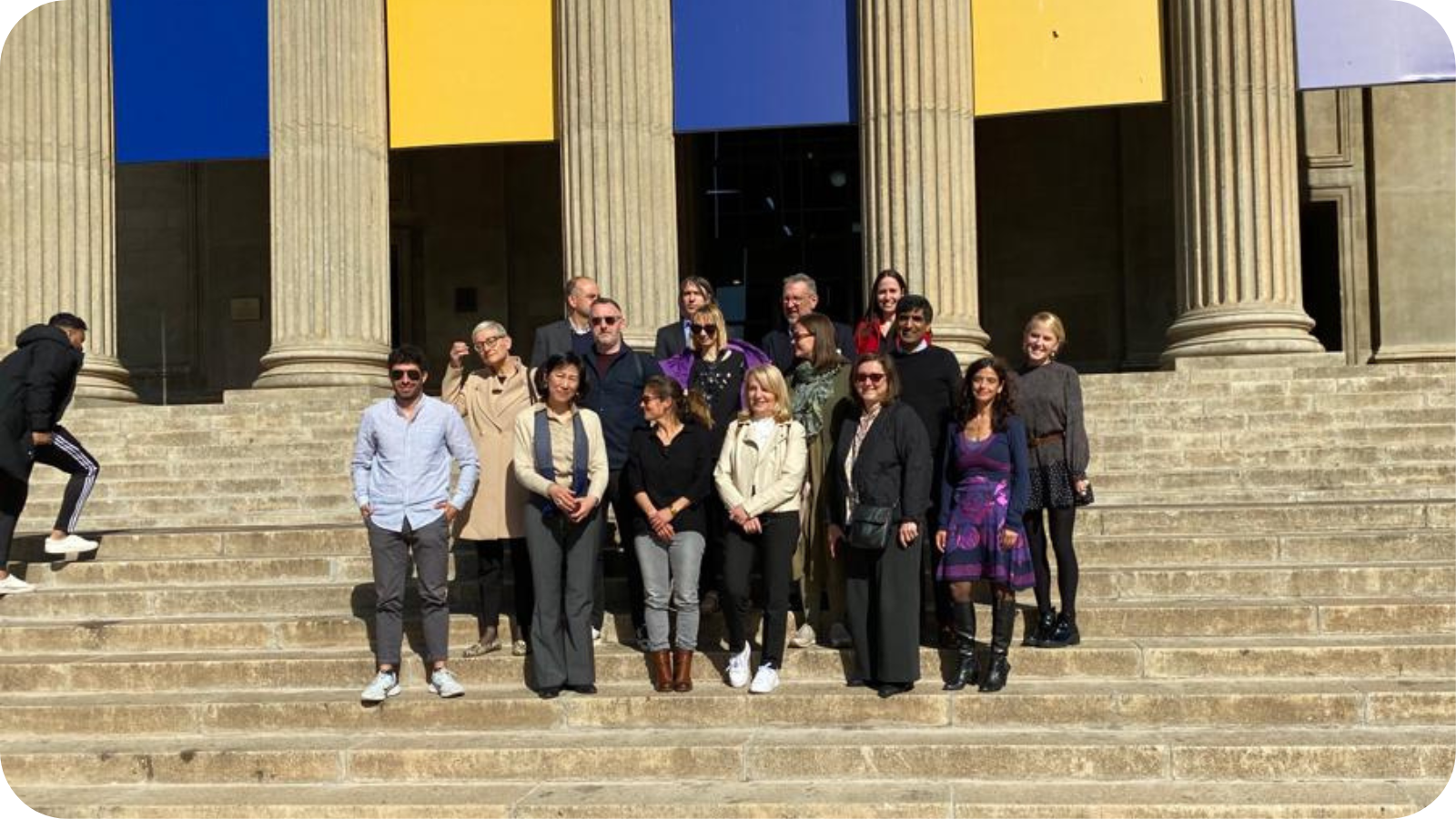 Learnings from the pre-INORMS Southern Africa Study Tour
Join us for an online event where we will share the top insights gained during the Study Tour. Who did we meet? What valuable lessons did we learn? What continued collaborations should there be? What about future study tours? How was the INORMS 2023 conference? What can we expect from INORMS 2025? Find out with us September 7, 2023, 13:45 - 15:30 CEST. Read more and register.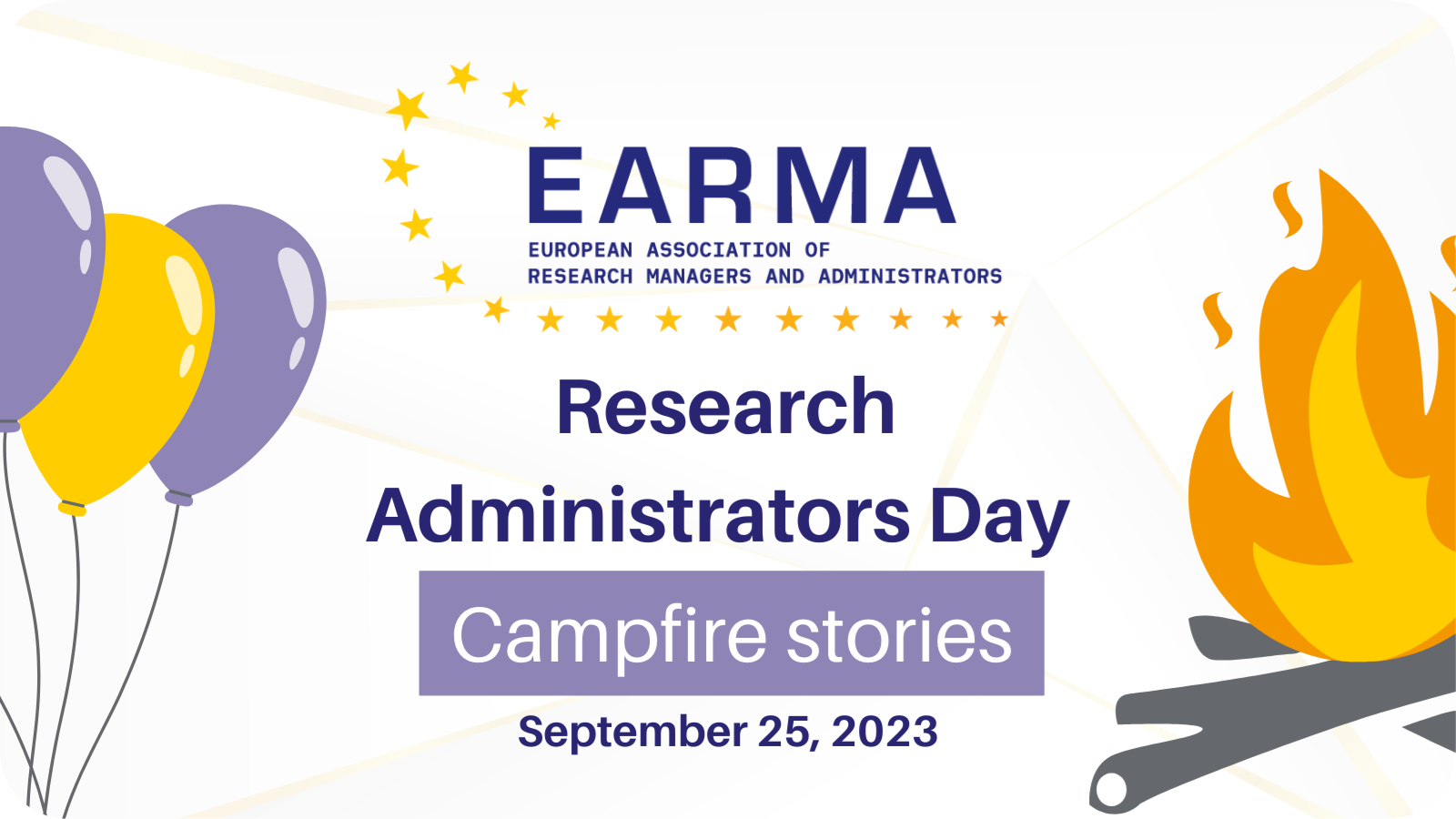 Campfire stories RMA Day 2023 edition
The EARMA campfire events are a very informal way to gather the EARMA community together online to network and have fun. What could be a better way to celebrate together? The celebrations of International Research Administrators Day have increased in visibility globally, and this year's event is the third EARMA campfire event held in recognition of International Research Administrators Day. Join us September 25, 2023, 14:00 - 15:00 CEST. Register.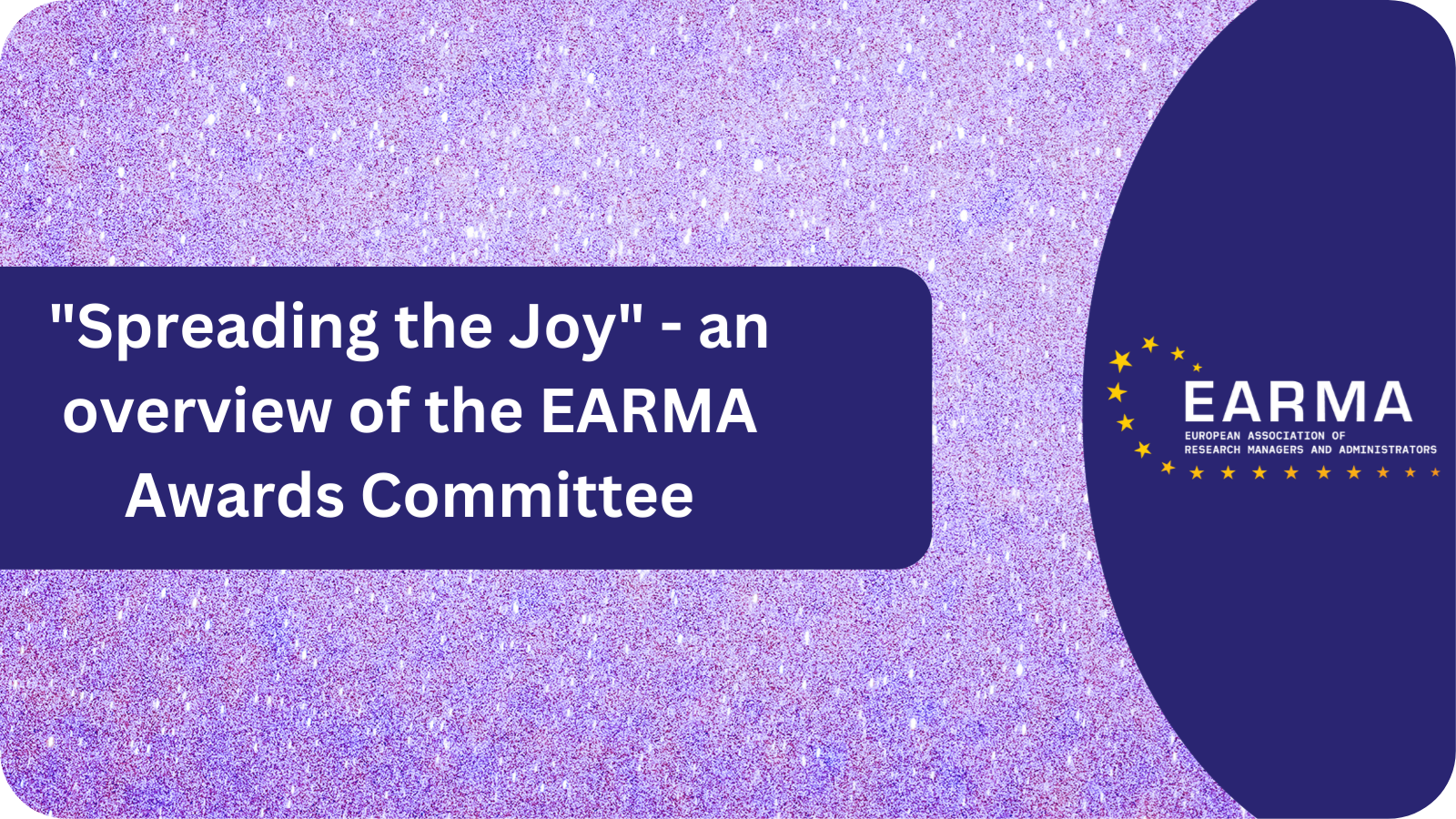 Spreading the joy: the work of the EARMA Awards Committee
EARMA wants to build an inclusive community. One way of achieving this is through providing grants and bursaries to facilitate participation and increase inclusivity. The EARMA Awards Standing Committee (AC) allocates up to €20k of awards directly back to EARMA members through a wide range of initiatives. In this webinar, Chris Knighting (Chair) and Nicolas Schulthess (Deputy Chair) will provide attendees with a more detailed explanation of the Awards Committee's composition, processes and priorities, sharing with the audience how the committee works to provide direct support to our growing EARMA community. This event takes place September 28, 2023, 14:00 - 15:00 CEST. Register today.