Welcome to the latest edition of the EARMA Newsletter. In this month's publication, we hear about the results of the recent EARMA General Assembly, the first RM Roadmap Ambassadors Meeting took place in Budapest, we look back at the EARMA Conference in Prague, we're asking you to join one of our Standing Committees, we're pleased to introduce the new Annual Conference Programme Committee (ACPC), EARMA seeks some finance and projects interns, learn how to read research proposals like an editor, join Elsevier for a webinar on how to manage research data, join the ACPC for a special session on how to write a winning abstract for the EARMA Conference, the EARMAimpact group will reflect on the findings of a survey on impact training and culture, and find out about the importance of diversity and inclusion in research funding.
Want to view previous EARMA newsletters? Visit our archive.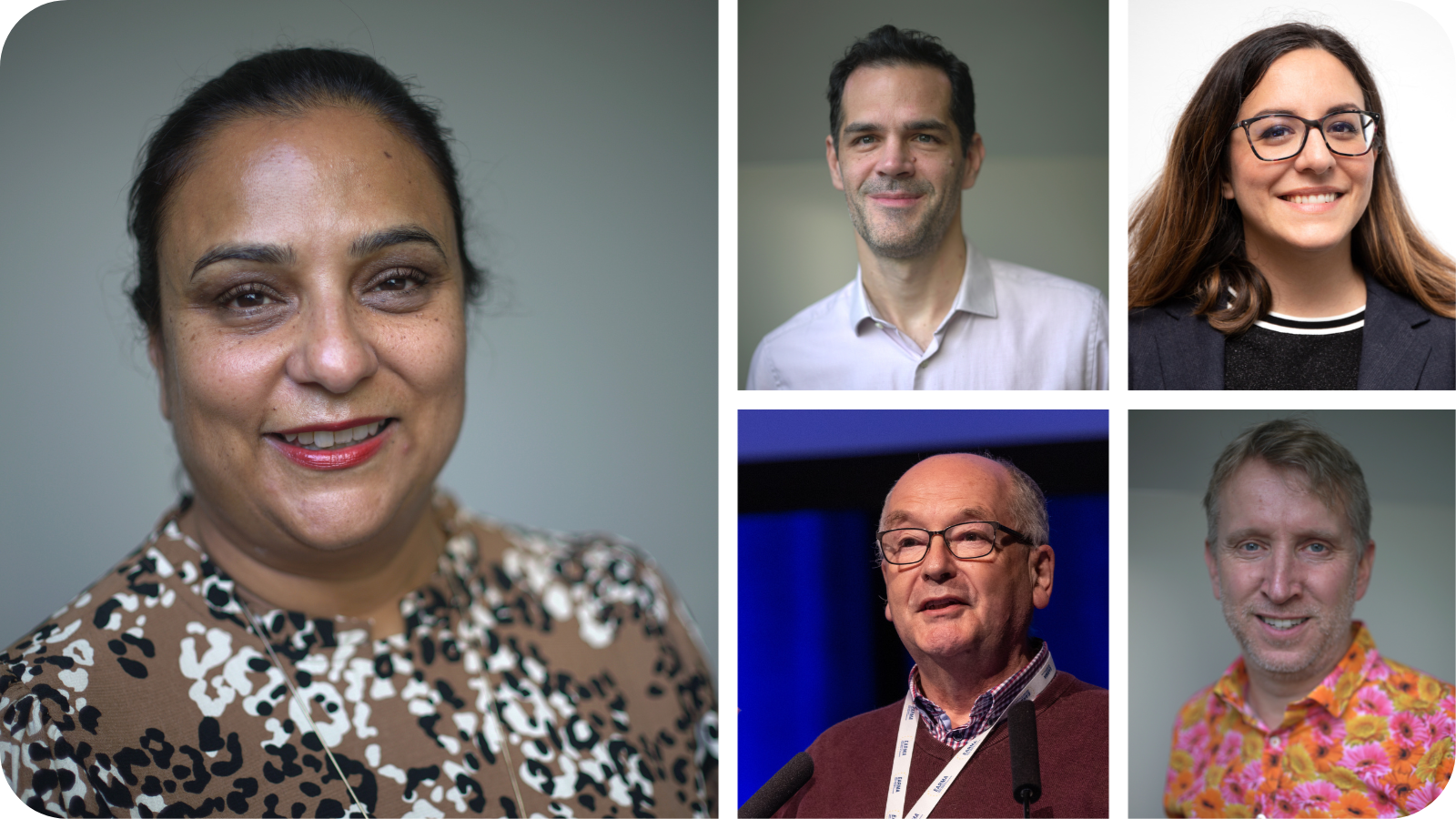 New EARMA Chair and Board members elected
On Monday April 24, during the annual General Assembly in Prague, Czech Republic, Dipti Pandya was elected as the new Chair of the European Association of Research Managers and Administrators (EARMA). Also elected were three Board members and one substitute Board member. Eleonora Zuolo of the Sorbonne Université, France, Harald Hasler-Sheetal of the University of Southern Denmark, Denmark, John Donovan of the Technological University Dublin, Ireland, were elected as Board members with Edwin Kanters of the Universiteit Utrecht, Netherlands, elected as a substitute Board member. Read more.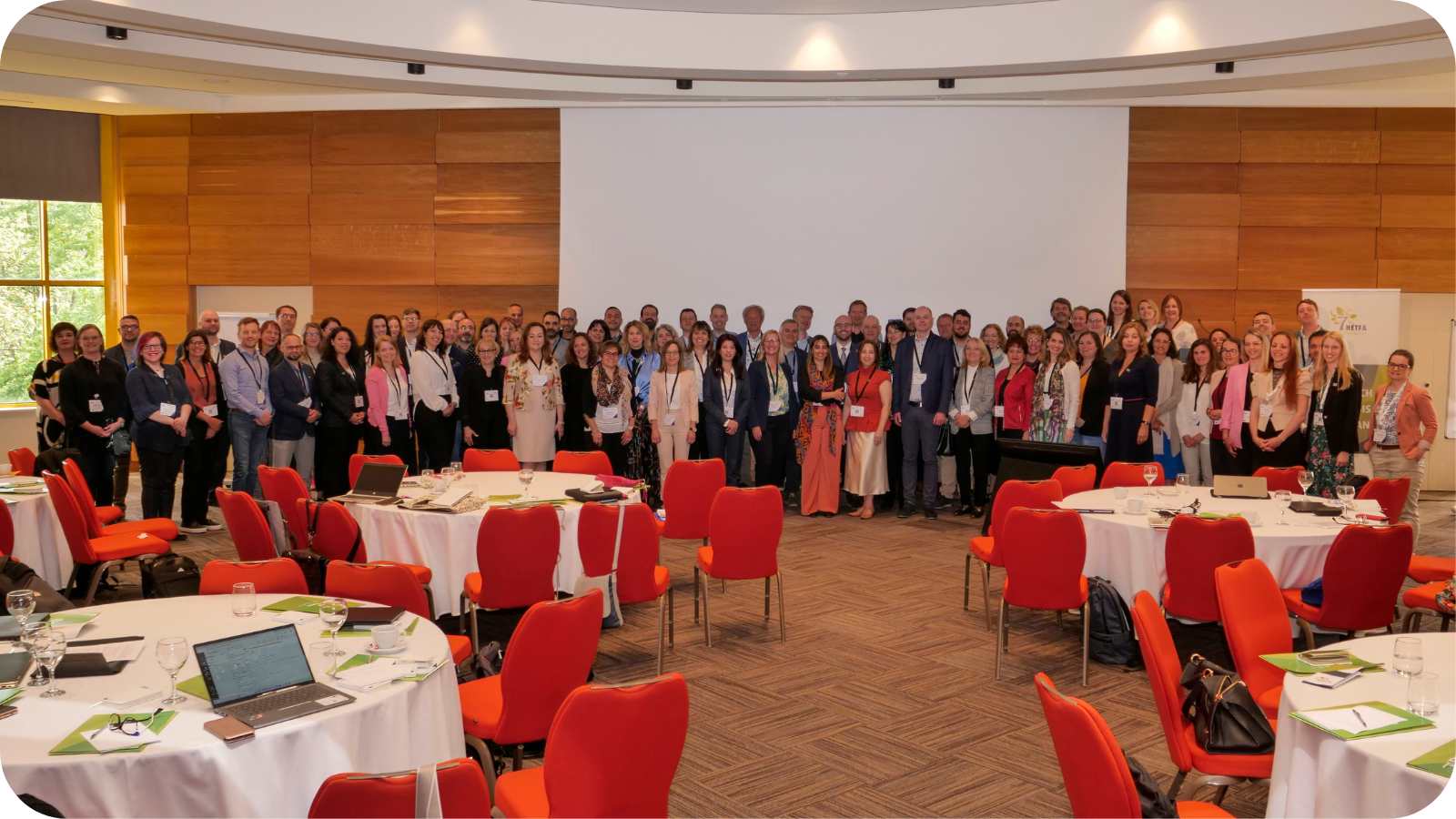 1st RM Roadmap Ambassadors Meeting takes place in Budapest
We were delighted to welcome 60+ people from 36 countries to Budapest for the 1st RM Roadmap Ambassadors May 9, 2023. These Ambassadors will play a crucial role in the major co-creation exercise that will take place over the coming years to establish what the views are of the RMA community in Europe to chart a course for the future of research management. The attendees got to hear important presentations that provided the context for this co-creation exercise and about ways to energise and galvanise national communities to share their perspectives. Read more.
EARMA Conference takes place in Prague
The EARMA Conference was held in Prague April 24-26, 2023, and was a resounding success with an unprecedented attendance of 1,400 participants. This annual event served as a platform for the research management, administration, and support community to gather and share valuable insights and information. The theme of the conference, "Widening and Deepening of the RMA Profession," explored both geographical and professional widening, while emphasising the professional development of RMAs in Europe and beyond. Also, find out where the next EARMA Conference is happening. Read more.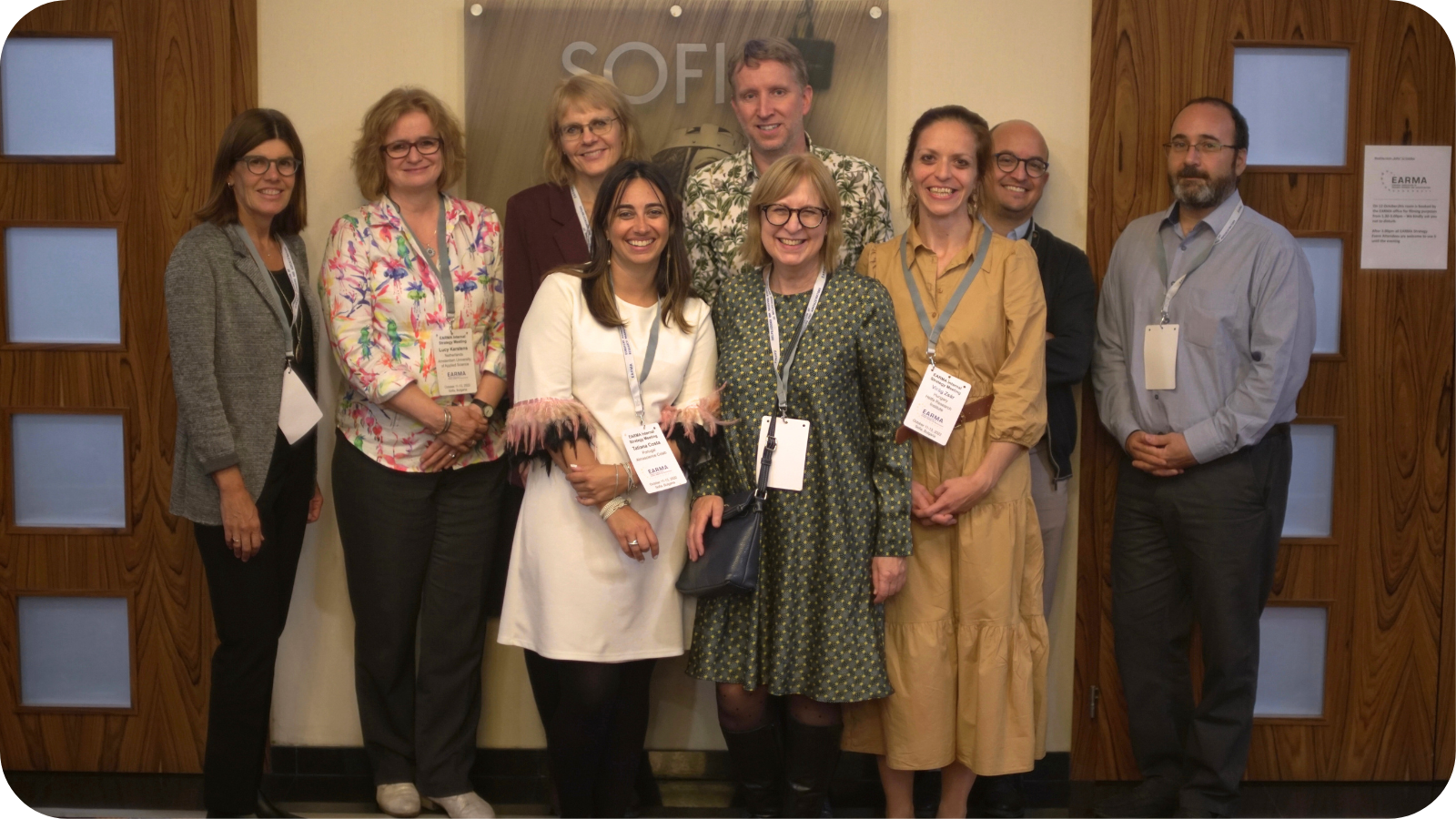 Would you like to get more involved in EARMA? Apply to join one of our Standing Committees
We're looking for enthusiastic volunteers to help with the continued improvement of the Association and services to members. The Policy & Representation Committee (PRC) is for those interested in research policy and research funding trends globally. The Professional Development & Recognition Committee is for those committed to advancing the recognition of research management and administration as a profession. The Finance & Governance Committee (FAC) monitors the financial affairs of EARMA and the Awards Committee (AC) is for those dedicated to ensuring best practice with regards to awards and building an inclusive community through increasing accessibility. Deadline for applications is May 22, 2023. Read more and apply.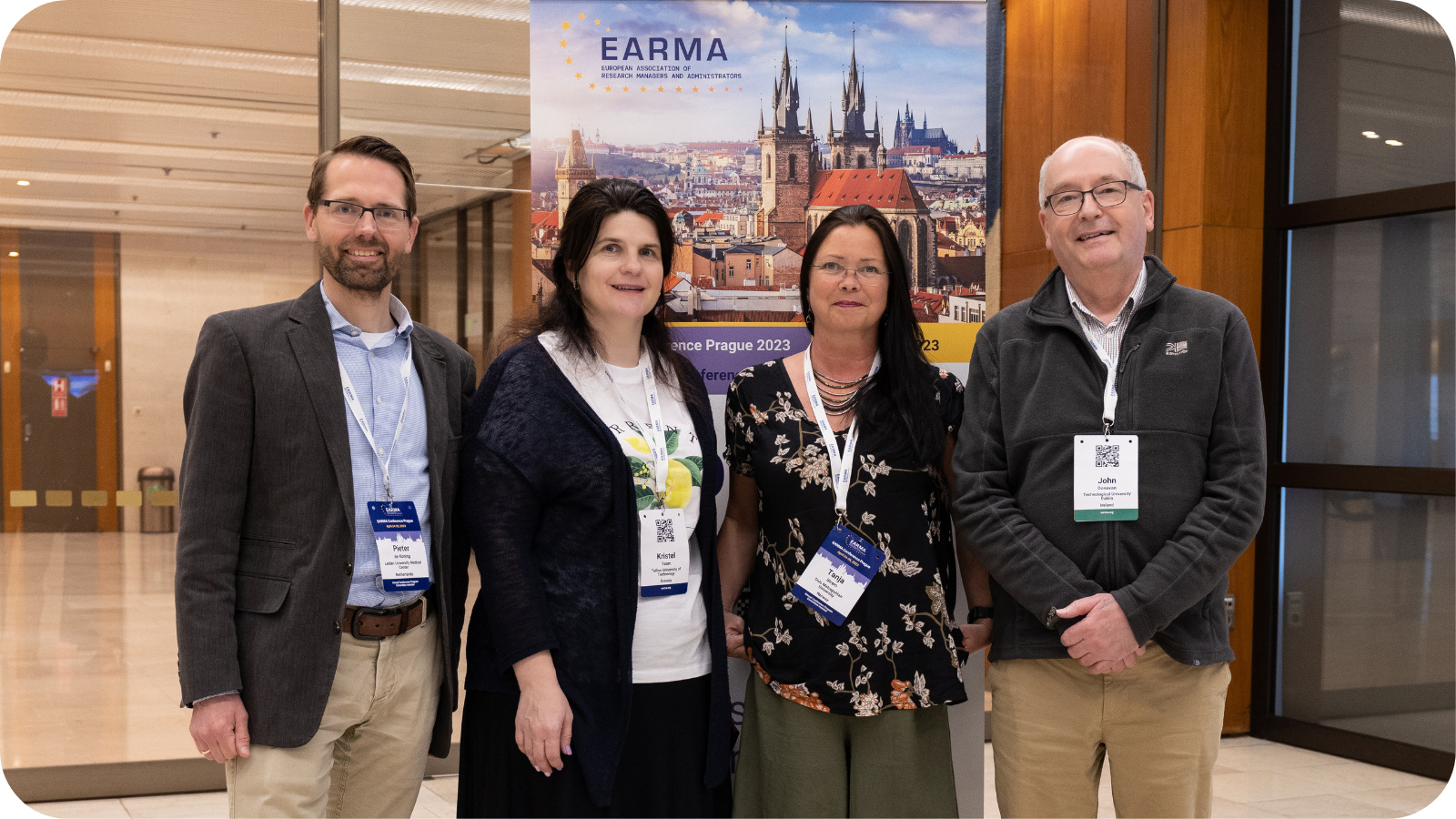 New Annual Conference Programme Committee
We are delighted to introduce the new members of the EARMA Annual Conference Programme Standing Committee. They are Pieter de Koning, Leiden University Medical Centre, Netherlands, Kristel Toom, Tallinn University of Technology, Estonia, Tanja Strøm, Oslo Metropolitan University, Norway, and John Donovan, Technological University Dublin, Ireland, as Chair of the ACPC. New members not featured in the photograph, Almudena Carrero, Jure Vindisar, Despoina Mademtzoglou and Stine Skipper. We wish you every success in your roles and know that you will make the next EARMA Conference an event to remember. Don't miss the opportunity to find out from them how to write a winning abstract for the next conference. Further details below in this newsletter.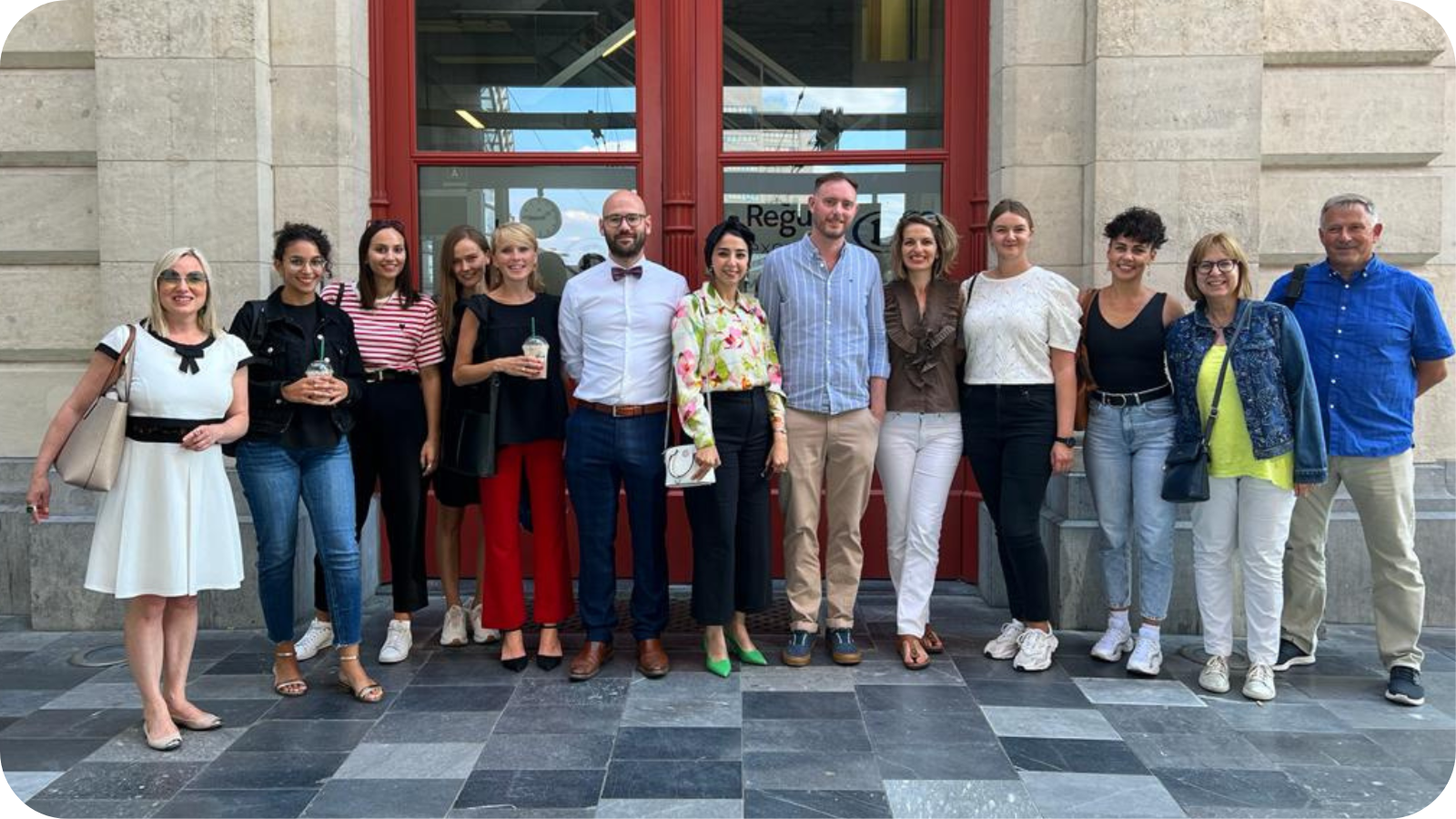 EARMA seeks Financial and Administration and EU Projects interns
Do you know someone who would like to do a traineeship with EARMA? We are currently recruiting for two interns to learn from the team and support the Association's activities in finance and projects. Read more below and find out how to apply.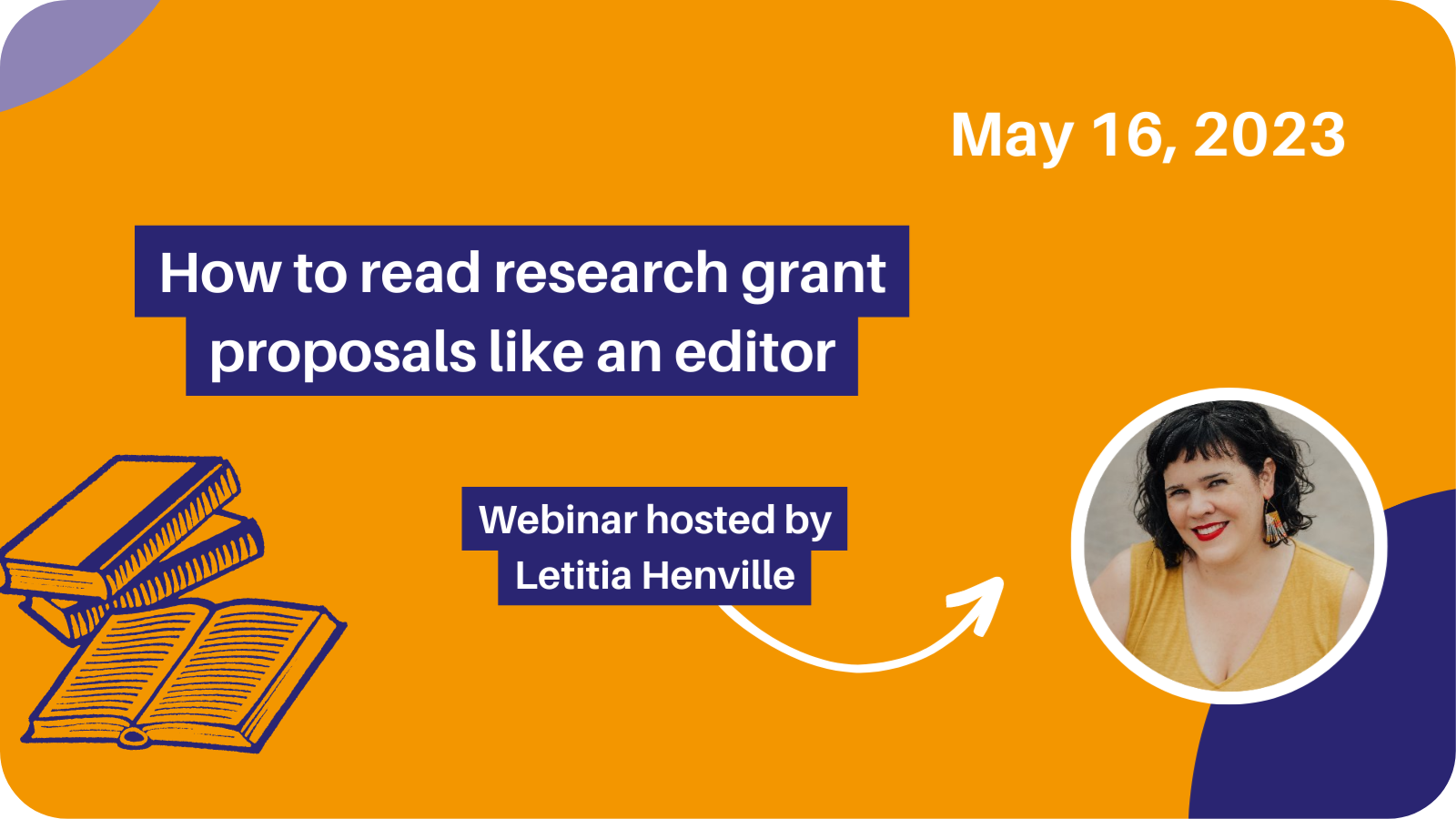 How to read research grant proposals like an editor
This webinar offers insights into the importance of clear and effective communication in research grant proposals. Led by a professional academic editor, Letitia Henville, attendees will learn strategies to enhance the written content of proposals. Upon completion, those involved in the grants process will have a better understanding of how to support researchers in creating persuasive and well-written proposals, as well as when to seek the support of an editor. This session takes place May 16, 2023, 14:00 to 15:00 CET. Register today.
Where is your research data? How to easily find, manage and monitor it?
Are you curious about how to better manage your data? Or how to monitor compliance? These and other relevant questions are part of our upcoming webinar session on Research Data Management with Elsevier. Hosted by subject experts, our guest speakers will not only cover these key topics but also present their findings on how universities can nurture data sharing. Join us June 2, 2023, 11:00 - 12:00 CEST. Read more and register.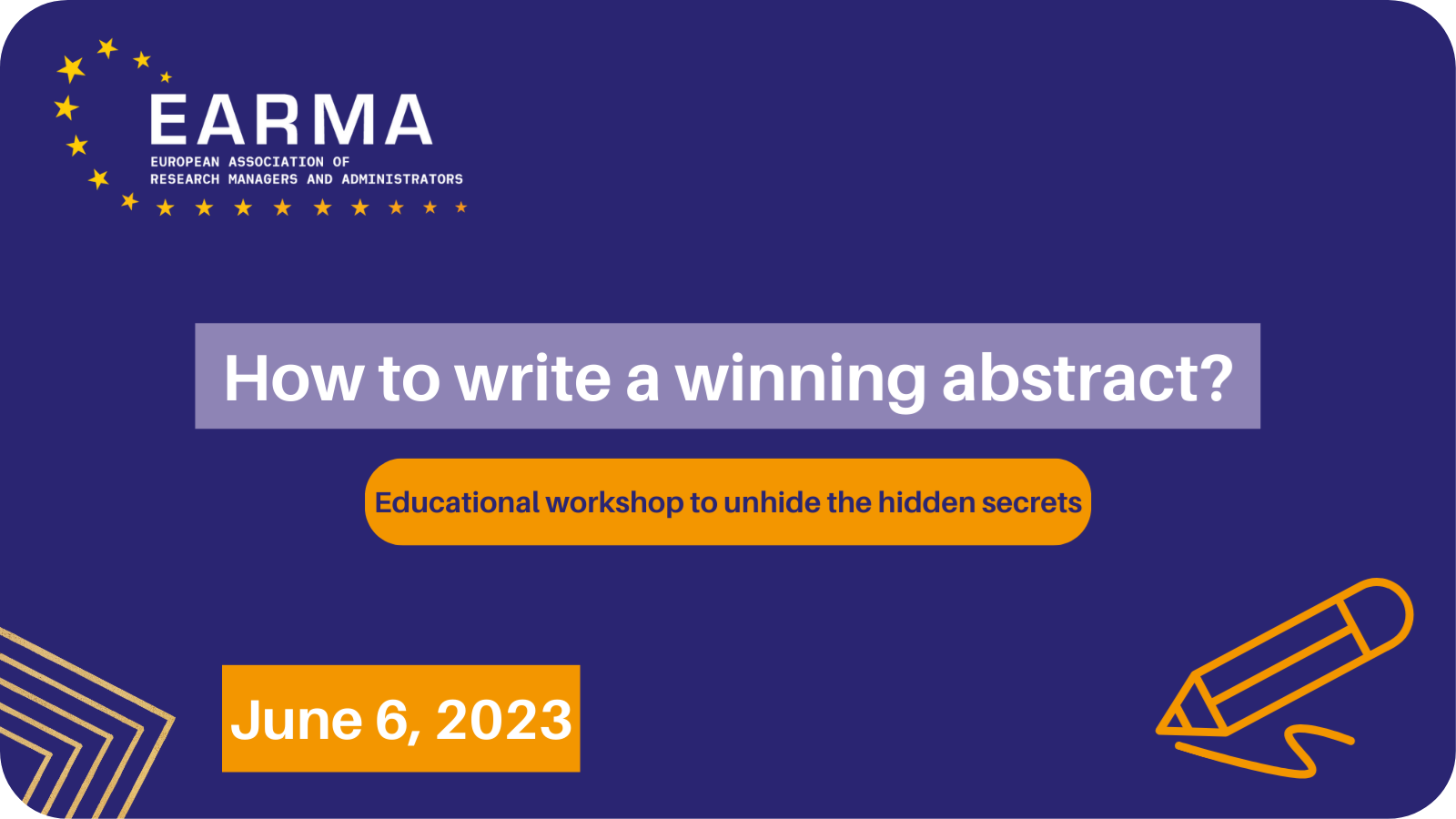 How to write a winning abstract?
When it comes to writing a winning abstract, there are a few key things to keep in mind. Firstly, it's important to understand the purpose of an abstract. We invite everyone to join our interactive workshop, where, together with our Annual Conference Program Committee, we will discuss the key factors that can help make your next abstract stand out! You will also have the opportunity to meet our new ACPC members and learn about their activities and plans for the upcoming year. Join us June 6, 2023, 15:00 - 16:00 CEST. Read more and register.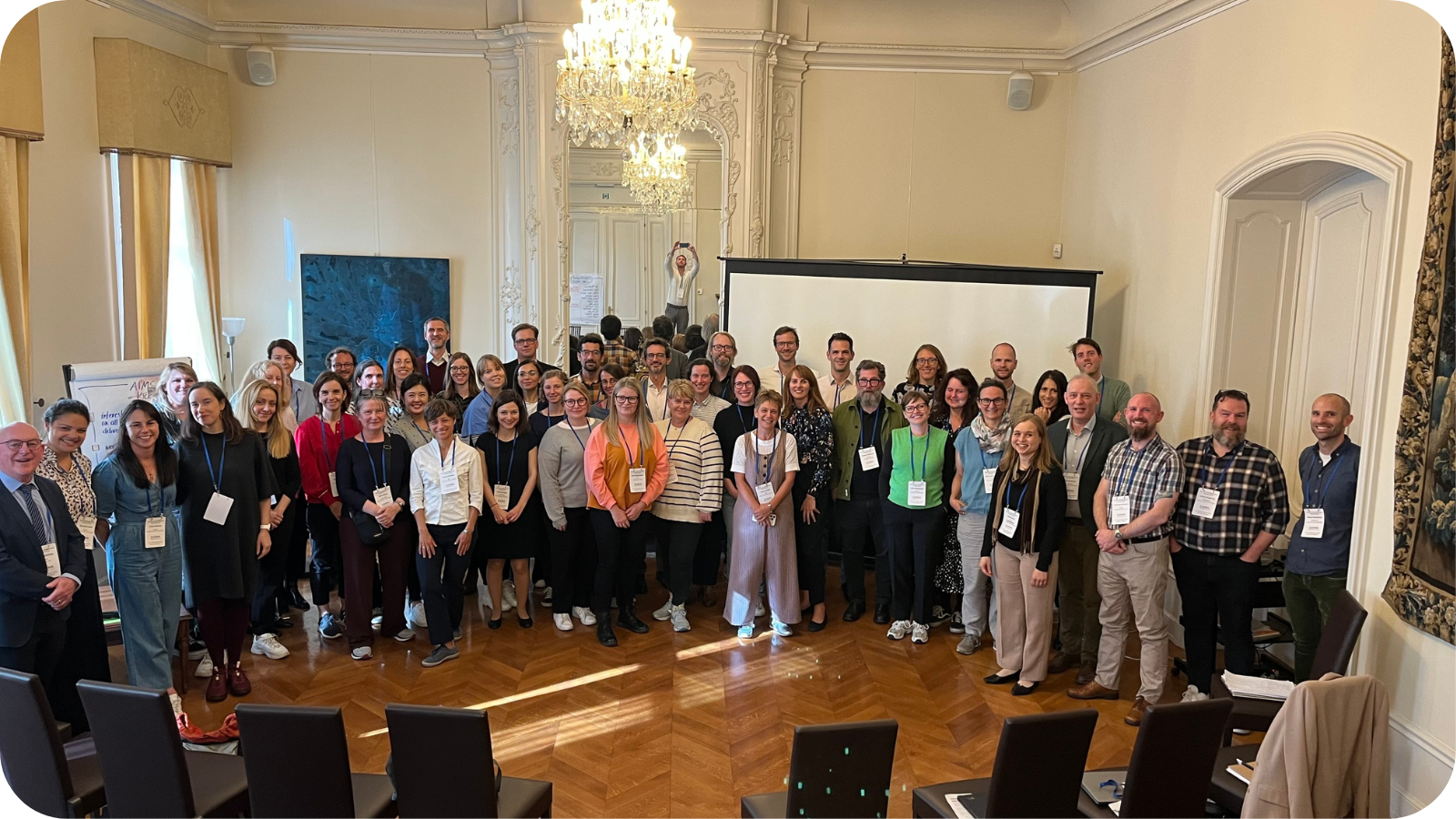 Impact training and culture – impact training program in the planning
The working group focusing on "impact training and culture" will present the main outcomes of a recently conducted survey. After this short presentation, participants will participate in a guided brainstorm. In this brainstorm, we would like to see your perspective on the outcome of the survey, and how you would interpret the next steps needed to create an inclusive impact training program. We will also hear highlights from the EARMA Annual Conference in Prague. Join us June 22, 2023, 10:00 - 11:30 CEST. Read more and register.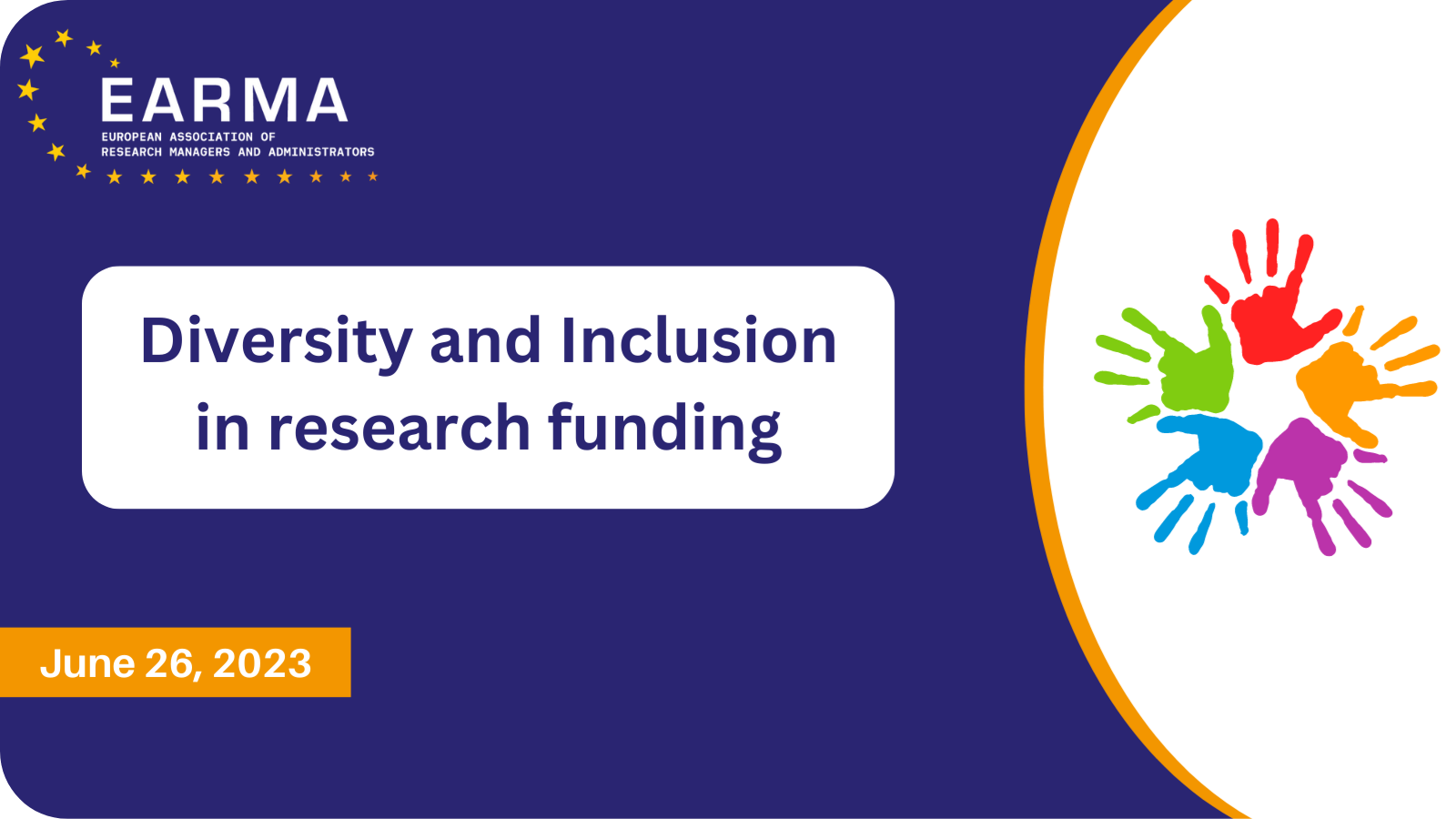 Diversity and Inclusion in research funding
Diversity and Inclusion in research funding and management is currently a critical focal point for organisations globally. This online discussion will directly address the underlying issues that are currently keeping the field of research from moving forward into a necessary high standard of diversity and inclusion. Perspectives from European and U.S. American contexts will be shared. Takeaways include suggestions of what you can look for and promote within your organisation towards improving the standards of diversity and inclusion in research administration and practice. This session takes place June 26, 2023, 15:30 - 16:30 CEST. Read more and register.