Event description
EARMA and partners will launch the RM ROADMAP project in Belgrade, Serbia, September 8, 2022.
The RM ROADMAP project will focus on creating framework conditions for research management to strengthen the European Research Area. The first part of the launch event from 9am - 10.30am CET is hybrid and will be broadcast online. However the second, in-person section is by invitation only and won't be broadcasted.
To attend the first part of the meeting online, please make sure to register by clicking on the yellow registration button above.
You can read more about the RM ROADMAP project here.
Agenda
Click here to see the agenda of the part that will be broadcast.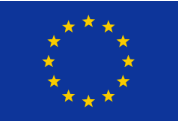 This project has received funding from the European Union's Horizon Europe research and innovation programme under grant agreement No. 101058475.