The registrations is closed.
Event days: September 18 - 20, 2023

Location: University of Ljubljana, Faculty of Mathematics and Physics (Jadranska ulica 19, 1000 Ljubljana, Slovenia). Click here to see the location in Google Maps.
Meeting Point City Tour 18.09: Novi trg 2, Ljubljana
Registration: 19.09: from 9am in building B: Peterlinov paviljon; Google Maps Code: 2FRQ+VM Ljubljana
Program: Bridging BESTPRAC & EARMAimpact Final Program
Event Agenda: here


Speakers: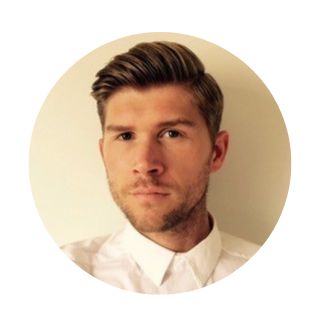 Stefan de Jong
Stefan de Jong is an assistant professor at the Department of Public Administration and Sociology of Erasmus University Rotterdam and a research fellow of the Center for Research on Evaluation, Science and Technology of Stellenbosch University. At Erasmus University Rotterdam, he is a member of the university-wide strategic project 'Evaluating Societal Impact.' Stefan has previous experience as an impact and grant adviser at Leiden University. Additionally, he is the founder of Engaging Scientists. He has hosted over 50 impact workshops in the Netherlands and abroad and has trained over 800 researchers and professional staff so far.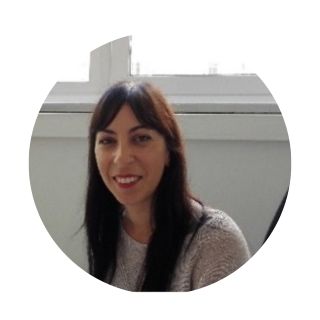 Valentina Romano
Valentina Romano has almost 20 years' experience as research manager at the Politecnico di Torino, Italy where she is head of Collaborative and Multidisciplinary Research Division. Former member of the Professional Development and Recognition Committee of EARMA she is currently member of the Awards Committee. Since January 2020 she has been leading a network of Italian research managers and administrators whose aim is to raise awareness and to pave the way for the recognition of RMA as a profession (www.italianresearchmanagers.eu). She has experience as a trainer on research management and is currently involved in the organization committee of the innovative training course on "Promoting the impact of EU research projects: towards the definition of a new profile of Impact Manager" sponsored by the Italian networks of research and technology transfer managers.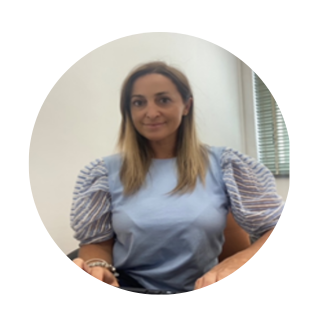 Giovanna Apice
Head of EU and International Research Project Office @Università degli Studi di Napoli «Parthenope»
Project manager of many EU funded projects; Member of the Italian Research managers network; Coordinator of the Admin Working group of the HRS4R process - Human Resources Strategy for Researchers; Member of the Focal Point for the implementation of Gender Equality Plan; Local Manager SEA-EU 2.0 Alliance – "European University of the Seas"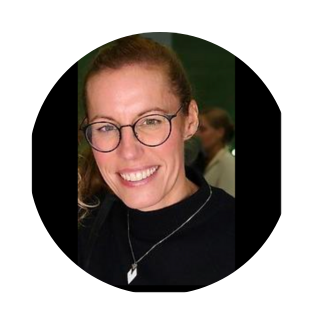 Sara Van der Gucht
Sara Van der Gucht is project coordinator and financial advisor for European funded projects at Ghent University. She is also coordinating administrative and financial research projects funded via the EIT programme, which is part of Horizon Europe. Sara has been analysing the new requirements of the Horizon Europe framework programme to implement changes and adapt existing systems, procedures and processes at Ghent University. Previously, Sara has worked as research project coordinator for the research group SMIT at VUB-IMEC and is also active in the EARMA BESTPRAC community and other network organisations.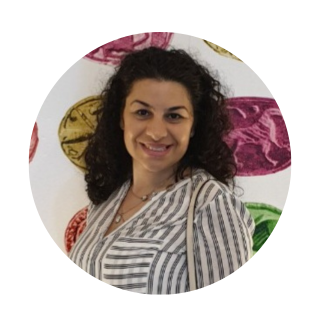 Milja Marinković
Milja Marinković is a Research Support Officer at the University of Belgrade – Faculty of Organizational Sciences. She also serves as the Serbian National Contact Point (NCP) for the financial and legal aspects of the Horizon Europe programme. With nearly 10 years of experience, Milja specializes in administrative and financial aspects of international projects, having worked as a project coordinator at the International Relations Office of the University of Belgrade.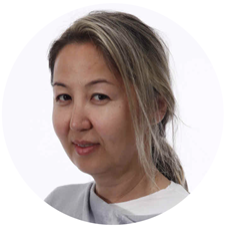 Tolkyn Abdikarimova
Tolkyn Abdikarimova has a background in accountancy and audit. She has Master in Science "Finance and Business Management", and graduated in Bedfordshire Business School, the United Kingdom and has been working as an auditor for two years with Deloitte in Almaty, Kazakhstan.
Tolkyn is the Financial Signatory (FSIGN) for Linnaeus University's H2020 and Horizon Europe projects since 2016, and as Research Financial Advisor within the Grants and Innovation Office is providing advice and support to researchers related to budgeting, financial reporting and audits for the EC's Framework Programmes.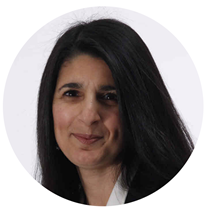 Shamim Patel
Shamim Patel is Project Manager of the Horizon Europe funded project ExtenDT2. She has also been working on the EC's FET flagship 10-year Human Brain Project as Coordinator for the Ethics Advisory Board and supported other Governance and RRI & ethics related activities, since the project commenced in October 2013.
Shamim has a background in project management and chartered accountancy. She qualified with Deloitte as a member of the Institute of Chartered Accountants of England and Wales in 1993. She has been working at Linnaeus University (LNU), Sweden since 2003 and has experience of EU-projectmanagement since FP6. She has been a Research Financial Advisor at LNU's Grants and Innovation Office and was the Financial Signatory for LNU's FP7 projects.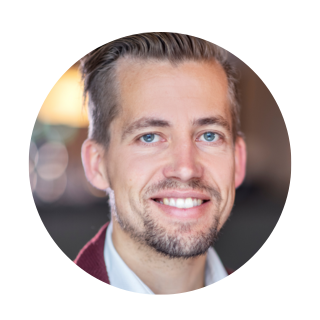 Erlend Aano
Erlend Aano is a senior advisor and project leader at the University of Stavanger, Norway. He is very engaged in the role and the professionalisation of the Research Manager internationally. He believes in increased cooperation across borders, disciplines and sectors and that Research Managers play a central role in the future finding important solutions for societies all over.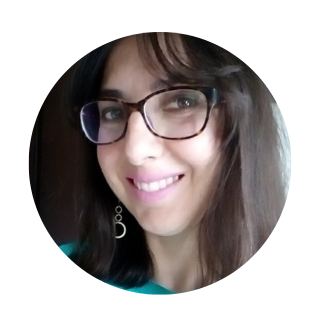 Despoina Xenikaki
Despoina Xenikaki is a project coordinator and currently working at the London School of Hygiene and Tropical Medicine. She supports various research groups that conduct research in the UK and liaises with a large number of collaborators, funders and academics. She enjoys improving systems in order to help manage research projects better and frequently mentors research managers and administrators at the beginning of their career. She is also a qualified Positive Thinking counsellor and teaches workshops promoting the use of positive thinking theories and techniques.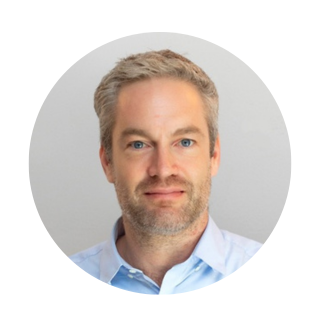 Jonas Krebs
Jonas Krebs is a scientific project manager and coordinator of the project management area in the "Strategy and Funding" office at Centre for Genomic Regulation (CRG) in Barcelona. Since his Ph.D. in plant molecular biology, which he received in 2010 from the University of Potsdam, Germany, he worked in different institutions and roles in the field of project development, research management, internationalization, and professional networking. In 2014 he specialized in European research funding and received the certificate "EU-Liaison officer" of the German Federal Ministry of Education and Research. Since 2015 Jonas develops and manages EU projects at CRG, with a major focus on Marie Skłodowska Curie Actions. Jonas is an active member of the Marie Curie Alumni Association (MCAA) and co-founder and current chair of its Research Management Working Group.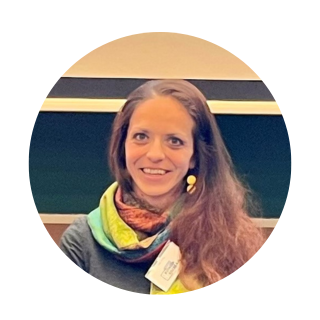 Virág Zsár
Virág ZSÁR, Senior Grant Advisor at HETFA Research Institute. She gained profound experience in the preparation and management of various EU funded projects. Inspired by her WG-leadership in BESTPRAC COST action (Voice of Research Administrators) she initiated and coordinated the Erasmus+ KA2 project "foRMAtion" developing an educational module and mentorship programme for future RMAs; the project "V4+WB RMA Network" and its continuation funded by the Visegrad Fund. Expert in the Horizon Result Booster service, lecturer of the "EU project management seminar" at Pazmany Peter Catholic University and PhD Candidate at the Corvinus University of Budapest.
Nikol Huba-Varga
Nikol Huba-Varga, Head of the International Grant Office, University of Pécs. Nikol completed her studies majoring in regional development at the Faculty of Business and Economics of the University of Pécs in 2003. Since gaining university degree she has been working on the field of grants and innovation management. At the South-Transdanubian Regional Developement Agency she was responsible for the planning of the Regional Innovation Strategy, planning and monitoring regional innovation projects.
She joined the University of Pécs, Directorate of Grants' at 2010, she is the former head of the Directorate of Innovation and Grants Directorate, and after the university modell changed she became the head of the International Grant Office in 2020.
Réka Jankovics
Réka Jankovics, Deputy Head of the International Grant Office, University of Pécs. Réka completed her studies majoring in business financing at the Faculty of Business and Economics of the University of Pécs in 2001. Since gaining university degree she has been working on the field of grants. First she carried out tasks of project management, auditing/monitoring and on-the-spot reviews as a grants officer for 3 years at the Hungarian State Treasury, then became regional officer responsible for EU issues at a financial company and finally completed tasks of proposal writing and management for a consulting firm. She joined the Directorate of Grants' International Grant Office of the UP in 2015 and became deputy head of the Office in 2020.
Anne-Catherina Grindelet
Anne-Catherine Gridelet studied chemical engineering at the University of Liège in Belgium. In 2007, after 10 years of work for a big chemical company, she left the private sector to join the European Commission. At the European Commission, she has worked for four different Directorates-General: DG INTPA (cooperation and development), DG EAC (Erasmus+, education policies), DG HR (Human Resources) and most recently, DG RTD (Research and Innovation). Through her assignments, she gained extensive experience in various domains such as data for policy-making, analytics, business Intelligence and policy monitoring and evaluation. She is now team leader of the impact monitoring team in the unit in charge of Common Programme analysis and regulatory reform, within the Common Policy Centre of DG RTD. Part of her duties is to drive the strategic analysis of the Framework Programmes for Research and Innovation along the full policy cycle, and to monitor impact of the 2021-2027 EU Research & Innovation programme, Horizon Europe.
Mira Scholten
Dr. Miroslava (Mira) Scholten is an Associate Professor of EU law enforcement, a member of the Utrecht Centre for Regulation and Enforcement in Europe (RENFORCE) and is the director of the LLM Law and Economics. Since 2019, Mira is the co-coordinator of the Jean Monnet Network on EU Law Enforcement (EULEN), an initiative of 9 European Universities, funded by the EU Commission, and is the creator and the main co-editor of the eulawenforcement.com . In September 2022, she has been appointed as member of the Scientific Advisory Board (WAC) of the NWO Domain Social Sciences and Humanities. Since February 2022, she is the chair of the UU Open Science platform.
Š​pela Stres
Dr. Špela Stres is Acting Director of Slovenian Research and Innovation Agency and former Deputy Director for Evaluation and Quality at the Institute "Jozef Stefan". She is actively engaged in fostering innovation environments, intellectual property protection and valuation, technology transfer, the establishment of spin-off companies, and the development of financial mechanisms for innovation. She is a former member of the 10-MG Group for Sustainable Development at the United Nations in New York and Vice President and Board Member of the European Association of Science and Technology Professionals. She is a member of European Innovation Council (EIC), a member of the Expert Group on the Economic and Social Impact of Research and Innovation (ESIR) for DG R&I of the European Commission, and a national delegate at the Knowledge Transfer Forum of the European Organization for Nuclear Research (CERN). She holds her Ph.D. in Physics (University of Ljubljana) and a master's degree in intellectual property law (University of Turin).
Eva Kremshuber
Eva Kremshuber is project manager and financial advisor for European funded projects at Technical University Braunschweig, with more than 10 years experience. Furthermore she is involved in the BESTPRAC EARMA network, the CESAER Task Force Sustainable Funding and the ReasoN network in Germany. Next to the typical flagship programme for research, Horizon Europe, Eva also consults on EU-propgrams such as EDF, DIGITAL or KDT. She develops processes and guides to adapt the regulations of the European Commission for a smooth project administration.
Madalena Martins
Madalena is a Post-Award Research Manager at ITQB NOVA R&D Planning and Management Office, NOVA University Lisbon, supporting the implementation of international grants in life sciences. Previously, Madalena worked as a Pre-Award Grant Advisor and Headed the GREEN-IT Research Unit Management at ITQB NOVA. The last two years she was an Invited Professor at the Polytechnic Institute of Setúbal and Coordinator of the bachelor of Acupuncture. Her activities as an interface professional since 2015, are grounded on a research career with a strong scientific track record; PhD in Biology. Madalena has been an active member of EARMA and BESTPRAC, she is currently a Core Group member of EARMA's BESTPRAC Thematic Group, and was previously a member of EARMA's PDRC Committee.
Peter Alešnik
Peter Alešnik is a passionate expert in knowledge and technology transfer. his journey includes founding startups, contributing to NGOs, and leading at the University of Maribor's Knowledge and Technology Transfer Office. In 2022, He joined the University of Ljubljana's Knowledge Transfer Office. Peter Alešnik excels in advising on research commercialization, often through spin-off companies. He lead workshops on intellectual property rights protection and tools for commercialization. With extensive project management experience, He bridges the gap between research and successful market implementation. Additionally, as a PhD student, his research focuses on optimizing innovation methods based on available resources and preferences. Peter Alešnik is a driving force in advancing knowledge and technology transfer.
Practical information: Participation in both events is free of charge. Registration is open until September 4, 2023 (However, the deadline to register for Tuesday's dinner is by August 15, 2023).
Dinners will be at each participant's own expense. Participants are in charge of organising and paying for their own costs of travel and accommodation in Ljubljana.
If you register and would like to cancel your participation, you may do so till September 4, 2023, for free by dropping us a line at earma@earma.org. If you cancel after the cancellation deadline OR are a no-show to the event, you are at risk of being blocked from registering for and attending future similar opportunities, and EARMA withholds the right to charge an admin fee.
How to get to the University of Ljubljana, Faculty of Mathematics and Physics?
Slovenia has only one international airport, Ljubljana Jože Pučnik Airport (Brnik), which is app. 30 km from the University of Ljubljana, Faculty of Mathematics and Physics.
Alternative nearby international airports (Distances from the neighbouring airports to Ljubljana by road)
· Trieste Airport, Italy (130 km)
· Rijeka Airport, Croatia (115 km)
· Venice Airport, Italy (233 km)
· Klagenfurt Airport, Austria (85 km)
· Zagreb Airport, Croatia (140 km)
· Graz Airport, Austria (187 km)
The University of Ljubljana, Faculty of Mathematics and Physics is at Jadranska 19, in the South West of Ljubljana. Depending on your means of transport, you can find us in the following ways:
By car, approaching the city from the ring road or motorway:
Take the Ljubljana Zahod (Ljubljana Vič) exit. Turn right toward the Center at the first traffic lights to Tržaška cesta. Follow Tržaška cesta for approximately 1.8 km before turning right onto Jadranska ulica at the traffic lights (upon approaching the traffic lights, you will see a Mercator supermarket on the right-hand side of the road). The Faculty is on the left-hand side, approximately 50 metres past the next set of traffic lights.
By car, approaching the Faculty from the city centre:
Follow Tržaška cesta out of the city centre for approximately 500 metres. Jadranska ulica is the third turning on the left-hand side after a set of traffic lights (see Map 3). The Faculty is on the left-hand side, approximately 50 metres past the next stage of traffic lights.
By city bus:

Take bus number 1 in the direction of 'Mestni log'. Get off at the 'Jadranska' stop. It is the first stop after a left turn from Tržaška cesta onto Jadranska ulica. The Faculty is opposite the bus stop.
Take bus number 6 toward 'Dolgi most' (or 6B in the order of 'Vnanje Gorice'). Get off at the 'Hajdrihova' or the 'Stan in dom' stop and follow Map 3.

By train:
Walk to Slovenska cesta (see Map 2, less than 10 minutes walk). Take the number 6 bus in the direction of 'Dolgi most' (or 6B in the direction of 'Vnanje Gorice'). Get off at the 'Hajdrihova' or the 'Stan in dom' stop and follow Map 3. Alternatively, walk further along Slovenska cesta until you reach the stop for the number 1 bus (see Map 2). Take the bus in the direction of 'Mestni log'. Get off at the 'Jadranska' stop. It is the first stop after a left turn from Tržaška cesta onto Jadranska ulica. The Faculty is opposite the bus stop.
During the event, you may want to use public transportation to get to the venue:
By bus (map of daily bus lines) from the city centre taking line 1 to the bus stop Jadranska (approx. time 25 minutes, 1,3 EUR/one direction)
By taxi (the biggest taxi service is Metro) – using an App or call centre (approx. time 12 minutes, 5-10 EUR/one direction)
***PLEASE proceed to book your airplane tickets and airport transfer.


Suggestions for accommodation
Ljubljana accommodation options come in many varieties. From budget possibilities, cosy hotels and youth hostels to family-run bed and breakfasts and guest houses with the owner's personal touch.
Hotel bookings are arranged and paid for by the participants. Note: prices and availability must be confirmed with the hotel. Below is a short list of optional hotel choices, including price and availability.
And some private apartments (near the Faculty of Mathematics and Physics):
***PLEASE proceed on your own to book and arrange payment.

General Information about Slovenia
Language: Slovenian are the official language of the Republic of Slovenia. English is widely spoken.
Local Time: UTC +2 CEST (Central European Summer Time)
Climate & Weather: Summer temperatures: average 25º to 30ºC, Winter temperatures: average -3º to 6ºC (https://meteo.arso.gov.si/met/en/)
Currency: The currency of Slovenia is the Euro (€), its sole currency, along with 24 other countries that use this common European money. ATMs are easily accessible, and major credit cards/travellers' cheques are widely accepted. Banks and bureaux de change will change travellers' cheques, sterling and other main currencies.
Country dialling code: +386
Currency Exchange: All banks operating in Slovenia offer foreign currency exchange services and quote the Euro's exchange rates against all major foreign currencies daily. Foreign currency can also be exchanged at hotels.
Credit Cards: All major credit cards are accepted almost everywhere.
Electricity Supply: In Slovenia, the standard voltage is 230 V, and the normal frequency is 50 Hz. The power plugs and sockets are of type F (Two round pins). You may need a plug adapter if your appliance's plug has a different shape. Many hotels provide adaptors upon request from reception.
Smoking: Smoking is prohibited in all indoor public places and nightclubs.
Driving: Driving is on the right-hand side of the road.
The national emergency number is: 112
Police: 113
Road assistance: 080 26 56
About Ljubljana city
Ljubljana (pop. 293,000) is one of the smallest European capitals. It's never crowded – but also never dull. 50,000 university students give it its youthful appeal, and as an economic and cultural hub of Slovenia, it has a lot to offer to locals and visitors alike.
The history of the earliest population on the territory of Ljubljana goes back 5,000 years. Emona - a Roman colony dating from 14 A.D., is considered the foundation for today's city. Medieval Ljubljana developed under the shelter of Castle Hill, spreading alongside the banks of the Ljubljanica River in the area which we call the Old Town today. The historic growth of Ljubljana can be traced through the still preserved elements of medieval, Baroque, Art Nouveau and modern architecture. The ultimate touch was bestowed on his native city by Jože Plečnik, who designed unique architectural projects and landmarks and reshaped the urban tissue of Ljubljana by connecting all these styles.
Why visit our beloved Ljubljana?
The charming old town, picturesque banks of the Ljubljanica River, the medieval castle looking out at Alpine peaks, and abundance of lush greenery at every turn... Visitors cannot help but feel captivated by the city's romantic imagery. Ljubljana is also a city with a youthful, sparkling spirit, permeated by a relaxed and lively atmosphere, a city with a green soul, an exciting mix of different cultural traditions, one of Europe's top new culinary destinations, the perfect conference and congress city, and well known for its unforgettable events and venues. It's no wonder, then, that Ljubljana has become increasingly popular in recent years – it was, for example, selected by travellers from all over the world as number one on the list of European Best Destinations 2022 and is already one of the world's leading destinations in sustainable development.
Tourist Information – Slovenian Tourist Board:
Slovenian Tourist Board, Dimičeva 13, 1000 Ljubljana, Slovenia. Phone no.: +386 1 589 85 50, e-mail address: info@slovenia.info
Local organiser:
University of Ljubljana, Faculty of Mathematics and Physics, Research Centre of the Slovenian Academy of Sciences and Arts, Slovenian Forestry Institute
If you have questions about this event, please contact earma@earma.org.