Event date: January 29, 2024
Event time: 14:00 - 15:00 CET
Location: Online to be accessed via the EARMA website

Registration: This event is free of charge, but as for all our events, registration is required. Just click on the yellow button at the top of this page and see here how to access the event.

Title: Equipping Your Teams to Increase Funding Successes
Learn how you can leverage connections between funder data, previously awarded grants, and researcher profiles to better inform your proposals and your funding strategies. Secure more funding and strengthen your teams with less effort using unique funding insights derived from an integrated suite of solutions (Web of Science, Pivot-RP, and InCites Benchmarking & Analytics). Discover and analyze linked, curated data that reveals connections between awarded grants, funders, research outputs, and currently available funding opportunities to increase your chances of success.
Speakers:



Eddie Neuwirth – Clarivate Senior Director, Product Management for Pivot-RP and InCites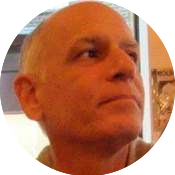 Don Sechler – Clarivate Lead Product Manager for the Web of Science
Any queries?
Don't hesitate to email earma@earma.org.